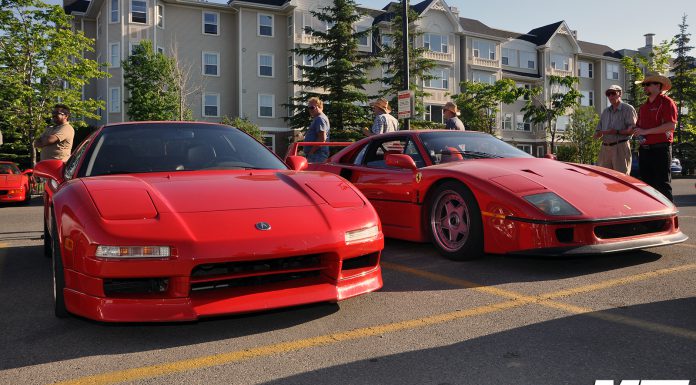 What's summer without a bunch of weekly cars & coffee events? We headed out to Calgary`s weekly Euro Cars & Coffee, featuring the FCA – Alberta Chapter, PCA – Wild Rose Region and a host of other local clubs.
Last night's Euro Cars & Coffee in Calgary had possibly the best turnout we've ever seen! A number of very high-end exotics were in attendance as well as a great selection of cars from Calgary`s exotic car club scene.
A gorgeous black Porsche Carrera GT was the first car that caught our eye, sitting in the corner of the parking lot with the hood raised so onlookers could catch a glimpse of its impressive 5.7L V10 engine. The owner says this car is his favourite, simply because it gives the driver the true driving experience, making the driver work hard to get rewarded.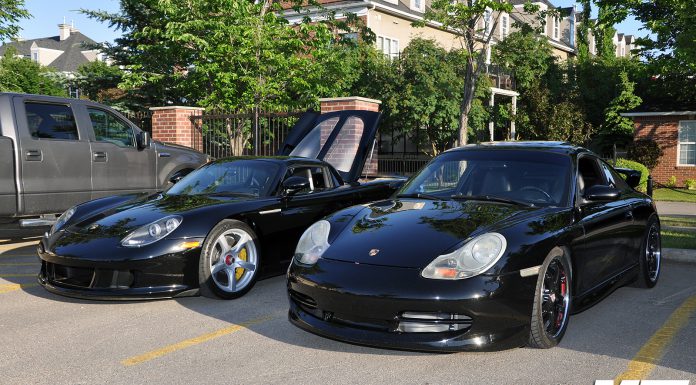 Also in attendance was the Ferrari F40 belonging to car collector, Fred Phillips, who proudly drove his bug-splattered Ferrari to the show. Last time we saw this F40 on Phillips' car collection tour, it also showed off various bug splatters, but this means that Phillips drives this car rather than hiding it away in a garage, never to be driven again.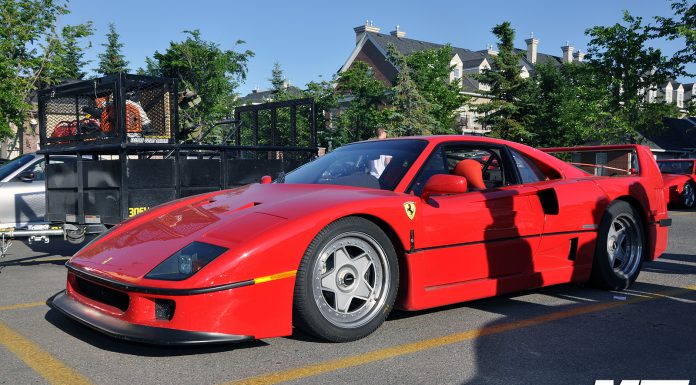 Also in attendance at the Cars & Coffee event were a brand new Porsche 997 GT2 RS, 996 GT3s, Cayman R and a host of other German beasts. An Audi R8 V10 Spider, Ferrari 348 TS Speciale, 550 Maranello, 360 Modena and Spider and 458 Italia were among over 30 supercars that showed up to the weekly event.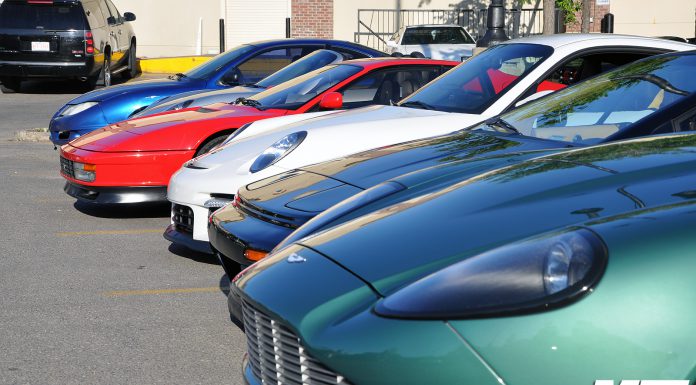 An Alfa Romeo Alfetta GTV6, Lotus Esprit and Aston Martin Vanquish were also showcased at the event. Each week we attend this Cars & Coffee event it gets even better! We can't wait to see what turns up next week!