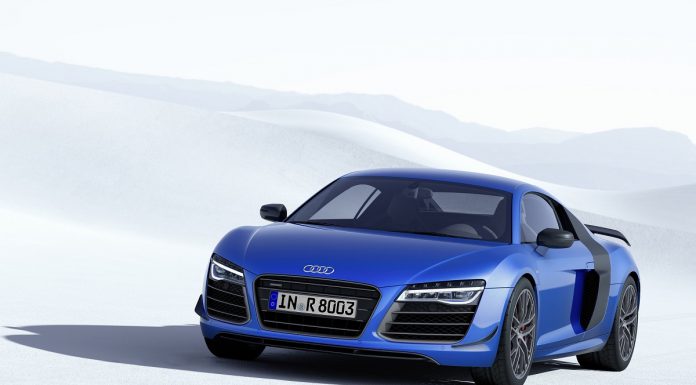 It has been confirmed that the next-generation Audi R8 will not be available as a plug-in hybrid but will be available as an all-electric sports car built to order.
While speaking with CarAdvice, Audi product manager Maria Suzanne Ernst said that the company will focus on petrol and electrically powered variants of the new Audi R8. This point also refutes recent reports that an R8 TDI variant could be featured on the second-generation car.
"In the next generation we will have an electric car on behalf of customers' needs, which is only available [upon special order]," Ernst said.
Beyond an electric version, we know that the current range-topping 5.2-litre V10 will be offered although it will be updated in line with the Lamborghini Huracan. As for the entry-level next-generation Audi R8, there is some dispute about what it will be powered by with two main options. The first would be for the current 4.2-litre V8 to be retained but updated with the second option being a 4.0-litre twin-turbocharged V8 from Audi's arsenal.
If an Audi R8 TDI supercar does come to fruition, it could either utilise the current twin-turbocharged 4.0-litre diesel V8 Audi has. There is also a possibility that the car could be powered by a new 5.0-litre V10 TDI engine Audi is currently developing alongside Bentley.
No matter which of the two engines could be used, the car would be brutally fast and powerful with torque likely to be well above naturally-aspirated and turbocharged variants of the German supercar.
[Via Car Advice]