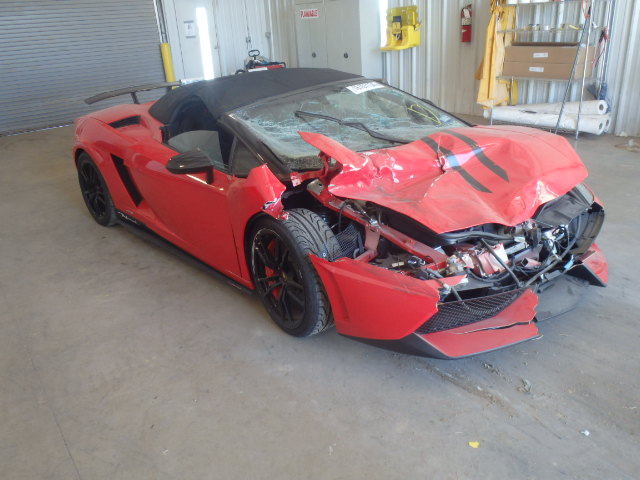 A wrecked Rosso Mars Lamborghini Gallardo LP 570-4 Spyder Performance is currently up for sale from Copart with the highest bid currently being $67,000.
What is interesting about this sale is that it isn't for a pristine example and as the pictures show, the front-end has been absolutely destroyed following a clearly severe crash. As a result, the bonnet and bumper have been destroyed with the window broken and caved in.
The rollover bars have been deployed indicating that the Italian supercar did in fact roll. However, the rear end and most importantly, the engine bay seems to be relatively untouched. What's more, the car only has 176 miles on the clock so mechanically, it is brand new!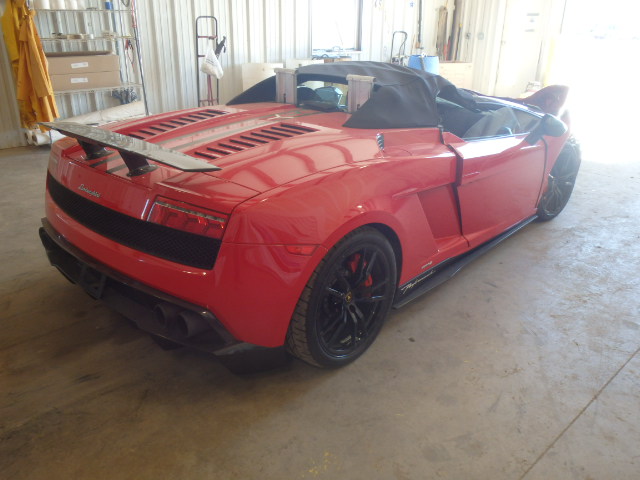 If the car does sell at around the $70,000 mark, then the buyer could make some serious money by parting out the car. As a matter of fact, selling the potent 570 hp 5.2-litre V10 completed with the e-gear transmission could quite comfortably fetch $40,000 or more. Other possible parts which could fetch a very pretty penny include the brakes, suspension system, exhaust, dashboard pieces as well as the lightweight carbon-fibre bucket seats!