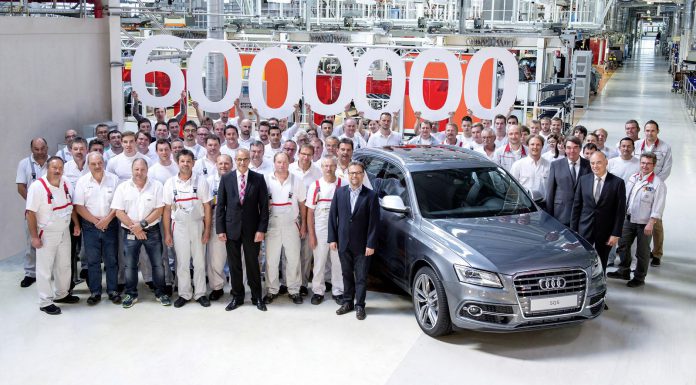 It may be hard to believe, but the six-millionth Audi equipped with the firm's trademark quattro all-wheel drive system has just rolled off the production line in Ingolstady, Germany.
The six-millionth model turned out to be a grey metallic Audi SQ5 with it heading to an American buyer.
Last year, Audi produces an impressive 710,095 vehicles equipped with the quattro system and the two sites in Ingolstady and Neckarsulm produce about 2000 all-wheel drive Audis each and every day. Audi proudly says that no other premium automaker sells as many all-wheel drive vehicles as it does with 44 per cent of customers opting for quattro grip.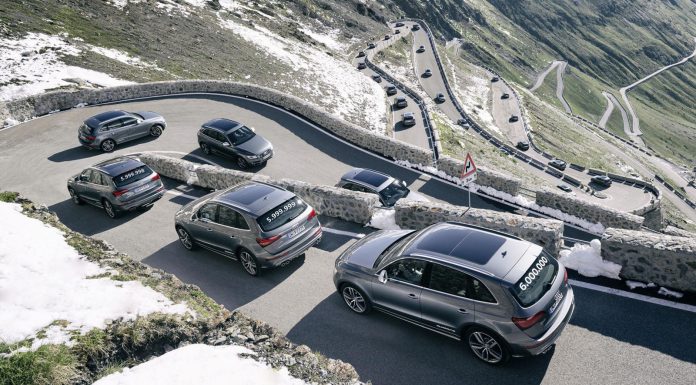 When discussing the success of the quattro all-wheel drive system and this latest landmark, Hubert Walt, a board of management member for Audi said, "Dynamism and sportiness, the utmost technical precision and safety – that's what Audi's quattro technology stands for. More than 30 years ago, it was recognized as a pioneering accomplishment; today, it is synonymous with technical progress.
"Six million times Audi quattro drive – that's an outstanding performance! 30 years of quattro success are a credit to our motivated production team, which consistently and efficiently implements the Audi production system."
Chairman of Audi's General Works Council echoes these statements saying, "Our colleagues expertise in the field of all-wheel drive is impressive; it demonstrates our 'Vorsprung durch Technik' and thus makes an important contribution to the brand's image."