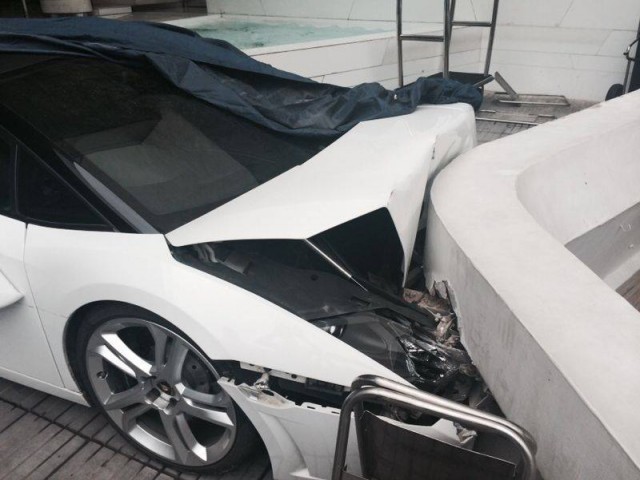 Just a couple of days ago, images emerged of a white Lamborghini Gallardo LP 560-4 Spyder crashed by a valet in Delhi, India. Now, CCTV footage showing how the entire crash unfolded has been released and we must say, the crash was more brutal than we had expected!
[youtube]https://www.youtube.com/watch?v=79sFkUi2iAc[/youtube]
As shown, the valet behind the wheel is seen pulling slowly into the hotel entrance surrounded by a range of other cars. They pull to a stop and with a host of workers and guests just inches from the Italian supercar, it suddenly launches forward crashing straight into another car before pushing it aside and coming to a rest on a concrete barrier.
As we originally expected, it appears that the driver floored the throttle instead of the brake. We're not sure however, why they failed to stop! Thankfully, no one was injured.