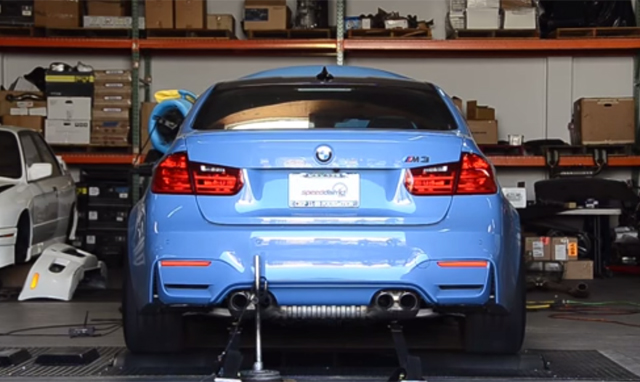 The first video of the brand new 2014 BMW M3 hitting the dyno has just been released and surprisingly, it actually shows that the car produces more power than BMW itself claims.
BMW says that the new M3 delivers 425 hp. Of course, like all manufacturers, that reading is at the flywheel rather than at the driven wheels. Typically, a rear-wheel drive car will deliver 15 per cent less power at the wheels than at the flywheel.
[youtube]https://www.youtube.com/watch?v=VTB8BGQGmZQ[/youtube]
If that were true for the M3 and M4 duo, one could conclud one straight from the factory should deliver about 360 hp at the wheels. However, as the following video shows, this stock 2014 BMW M3 put out 424 hp at the wheels while running on just 91 Octane fuel!