In the world of superyachts, entry-level ones in manufacturer line-ups are far from bland and dull like most entry-level models in the automotive world. The following yacht dubbed My Paradis is the perfect example of this as it is the entry-level tri-deck model in the Benetti Class Range Displacement line and it is spectacular!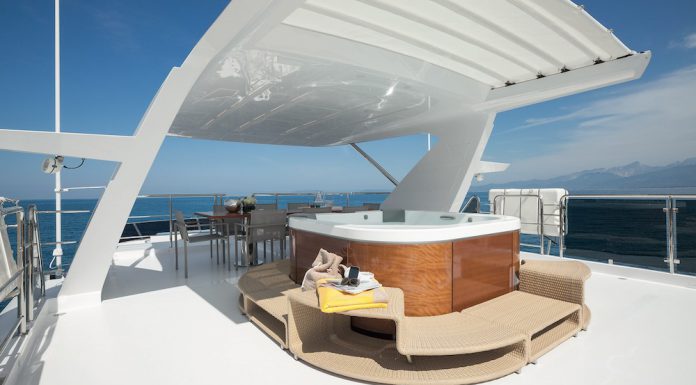 This superyacht measures 33-metres in length and it is quite notable for the fact that it features three-levels rather than two like most yachts of its size. My Paradis is set for an official debut at the Cannes Yachting Festival held from the 9th to the 14th of September.
The stand out features of My Paradis is the generous sun deck on the third-level. It features a prominent yet lightweight carbon fibre hard top and roll bar. At the top, it features a generous spa as well as a large dining area as well as places to tan. The second level also features a luxurious skylounge with windows on three sides.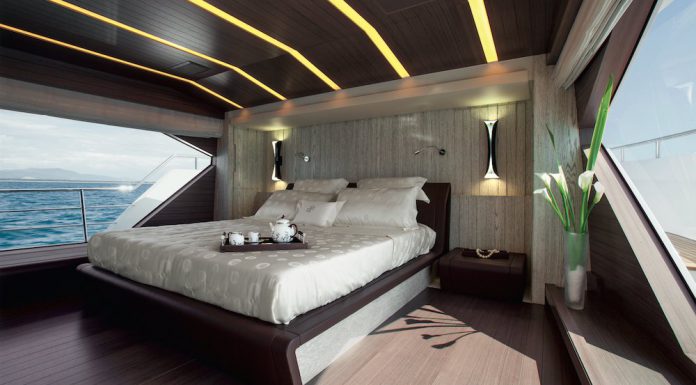 Inside, My Paradis features stunning modern design elements with grey, blue, lightweight and grey being the most prominent shades and colours.