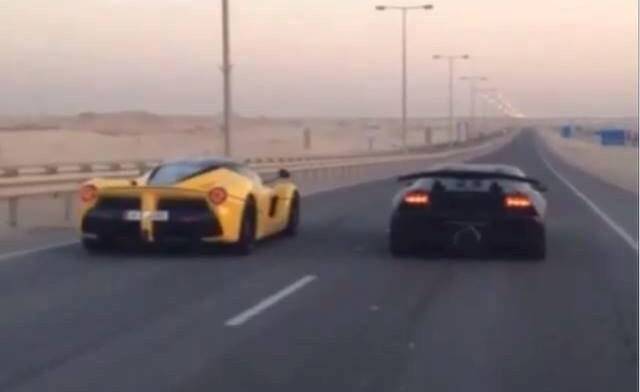 Ever since confirming the Lamborghini Sesto Elemento for production, Lamborghini has remained very quiet about releasing official details of the car. As a matter of fact, there is some debate in the community if any of the 20 customer cars have actually been produced. Now one example has been spotted in Qatar, and not alone either! The super-rare, and non-road legal car based on the Lamborghini Gallardo, was seen on the road racing with the first LaFerrari in Qatar!
Initially presented at the Paris Motor Show 2010, the Lamborghini Sesto Elemento features the V10 engine from the Gallardo LP570-4 Superleggera therefore delivering an equal 570 hp. However, thanks to the feather kerb weight of just 999 kg, the Sesto Elemento hits 100 km/h in just 2.5 seconds. Thanks to the massive power and minimal weight due to the heavy use of carbon fibre, the car has a power-to-weight ratio of 1.75 kilograms per hp.
Seeing either LaFerrari on the road is a special and unusual sight, seeing one finished in Giallo alongside and racing the Sesto Elemento is incredible!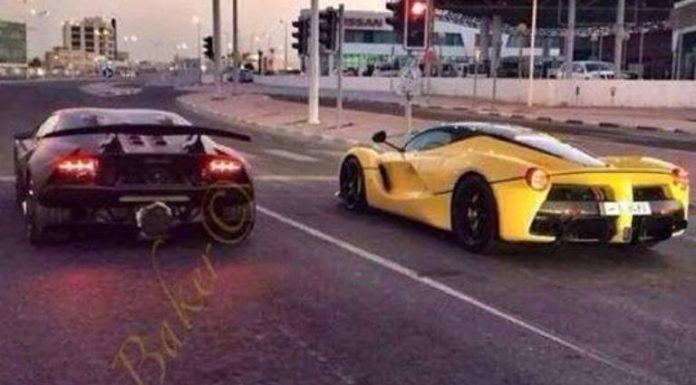 LaFerrari gets a 6.3 liter V12 which is connected to an electric motor similar to the system on the McLaren P1. The Ferrari F150 V12 has an output of 789 hp at 9000 rpm and 700 Nm at 7000 rpm while its electric motor has a maximum output of 161 hp and 270 Nm of torque. That delivers a total combined power output of 950 hp, allowing the new Ferrari Enzo to do 0-100 km/h in less than 3 seconds, 0-300 km/h in 15 seconds and a top speed in excess of 350 km/h.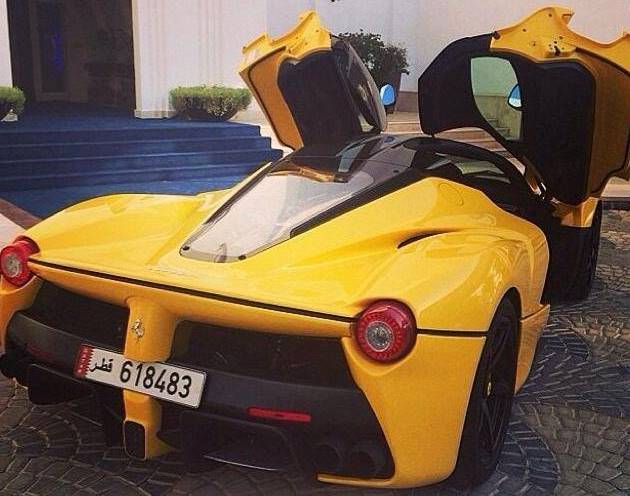 [Via TheCarHotel Photography]