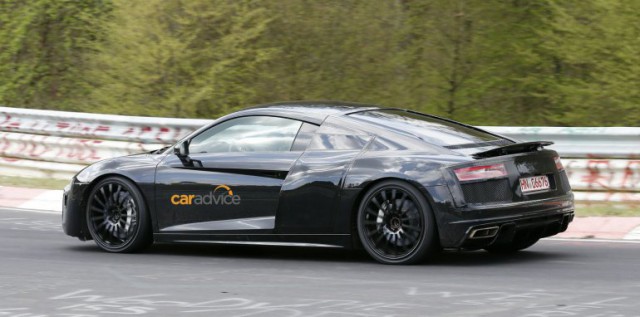 According to the latest reports, the next-generation Audi R8 in e-tron specification could debut with an advanced wireless charging system.
While speaking with Car Advice at the launch of the new Audi A3 e-tron, the German firm confirmed it is working on wireless inductive charging for fully electric and hybrid models in the future.
Tobias Meyer from Audi product marketing said, "We are [looking in to wireless charging]. It's under investigation. We are discussing this topic but it's not planned for the A3 e-tron. It's brand new, and wireless charging is an expensive technology, and we are discussing the topic right now."
When pressed about the technology debuting on the next Audi R8, Meyer said, ""That would be a possible idea. For example, yes."
Wireless charging basically involves the car being parked on a base plate which links to a charging underplate under the car to initiate charging.
[Via Car Advice]