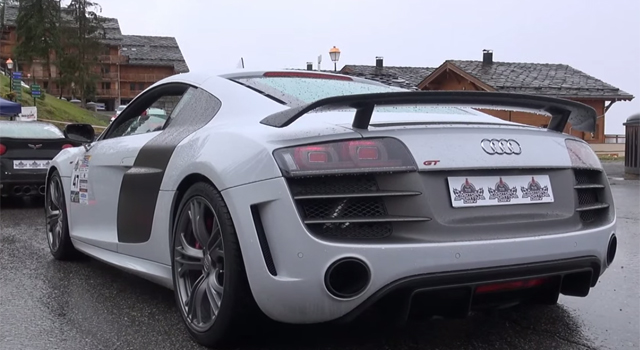 With a beefed up 5.2-litre V10 engine, the Audi R8 GT is the most potent variant of the R8 offered so far for the road. As a result of this, it also arguably sounds the best but this example has something very special going for it.
[youtube]https://www.youtube.com/watch?v=57r_4ZxkzGg[/youtube]
The stock exhaust system has been replaced by a screaming Larini exhaust and it really makes the car sound truly jaw dropping!