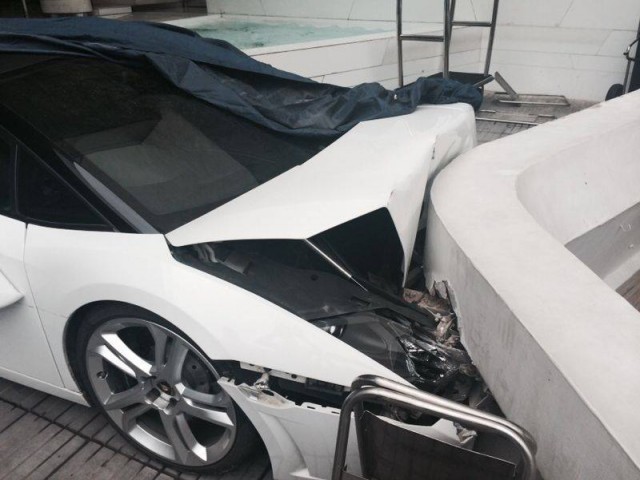 A stunning white Lamborghini Gallardo LP560-4 Spyder has been crashed and destroyed by a hotel valet in New Delhi, India.
As the images show, the front-end of the Gallardo supercar has been absolutely destroyed after ploughing into a concrete wall just outside the hotel. Judging by the damage, it can be reasonably assumed that the car was travelling much faster than it should have been around the hotel.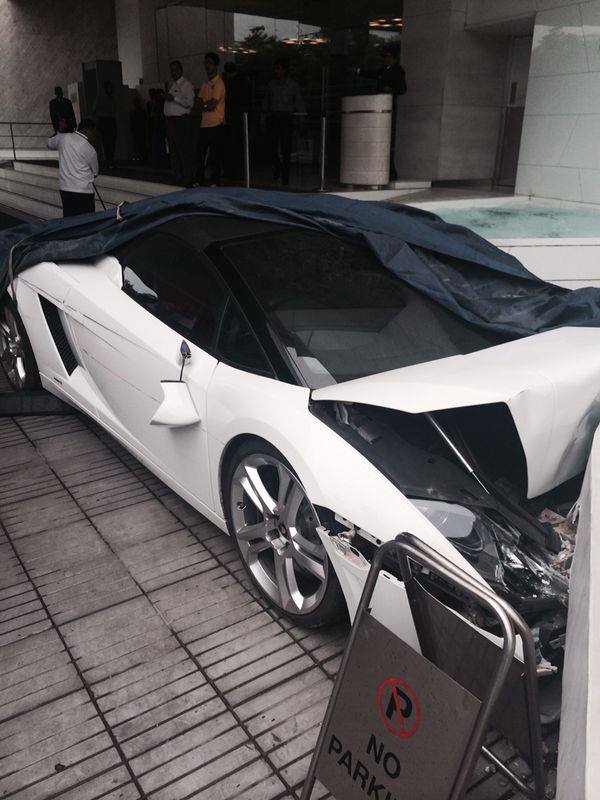 It isn't known just how the crash happened, but simply depressing the accelerator too much may have contributed.
While the damage to the front end is severe, it is certainly repairable but won't be cheap.