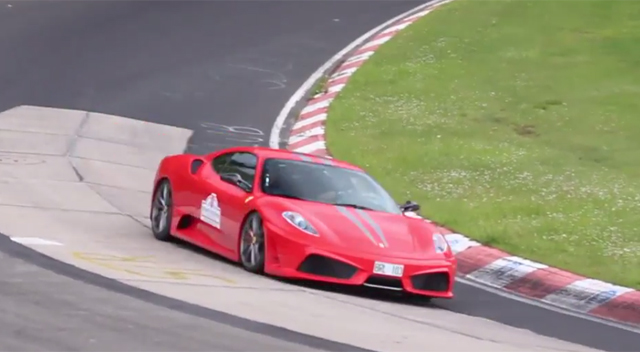 Even though the Ferrari 458 Speciale was revealed last year, the car it replaced, the 430 Scuderia is still both an extraordinary supercar to drive as well as to listen to. With an exhaust note from its 4.3-litre V8 arguably even more impressive than the 458 Speciale, it really provides a sense of being even more hardcore than the 458 Speciale despite actually being slower.
[youtube]https://www.youtube.com/watch?v=VhpyAqPpAYs[/youtube]
The following video showcasing a host of Ferrari 450 Scuderias tackling the Nurburgring shows this absolutely perfectly!