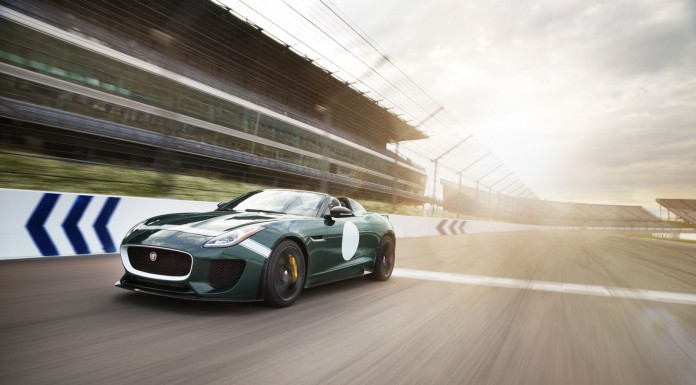 Due to the success of the brand new Jaguar F-Type Project 7, the British marque is reportedly interested in creating further limited-run cars in a similar vein to the Project 7 with them likely based on the F-Type.
The news was revealed by the executive of Jaguar Land Rover's new Special Vehicle Operations arm Harry Metcalfe who said that SVO could create more cars like the Project 7. This is hardly surprising considering all 65 examples of the Project 7 destined for the United Kingdom sold out about a week after the car was revealed just prior to the Goodwood Festival of Speed.
The Jaguar F-Type Project 7 of course represents the most performance-focused derivative of the acclaimed F-Type range and will be the most performance focused Jaguar on sale. With 567 hp and 680 Nm being produced from its 5.0 litre supercharged V8, the fully road-legal racer will hit 100km/h in 3.9 seconds and will keep pulling to a top speed of 300 km/h, only stopped by an electronic limiter.
Because JLR's Special Vehicle Operations division works on cars from both Jaguar and Land Rover having already created the Range Rover Sport SVR for the latter, there's an excellent chance that a selection limited edition Land Rover and most likely, Range Rover models will be created down the line.
[Via Autocar]