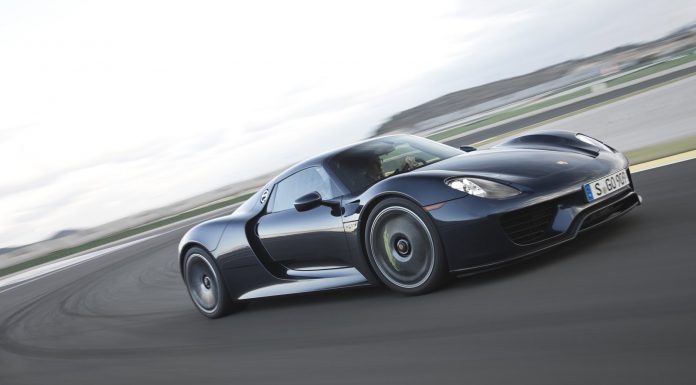 More details about Porsche's long-rumoured Ferrari 458 Italia rivalling supercar have emerged with an eight-cylinder engine very likely to be utilised.
It is suggests that following the expensive engine recalls of the 2014 Porsche 911 GT3 RS, some of those within Porsche believe that this naturally-aspirated 3.8-litre flat-six is operating at its maximum. As a result, an eight-cylinder engine will be the only way for Porsche to match the power of the Ferrari 458 Italia which according to the latest reports, could receive a 670 hp twin-turbocharged 3.8-litre V8 in the near future!
GTspirit Review of Porsche 918 Spyder

This new Porsche engine will likely feature a flat eight layout and could displace about 4.0-litres. Such an engine would enable Porsche to turbocharge it in the future if additional power is needed to keep up with its rivals. It is suggested that Porsche is currently testing a flat-eight with four-turbochargers (yes, you read that right).
As a result, the engine should comfortable outperform the current 562 hp Ferrari 458 Italia with torque likely to be yards ahead.
In terms of styling, the car currently referred to internally as the 988, should borrow many of its styling cues from the Porsche 918 Spyder with the flat eight engine likely to be mid-mounted just like the 918's naturally-aspirated 4.6-litre V8!
[Via Autocar]