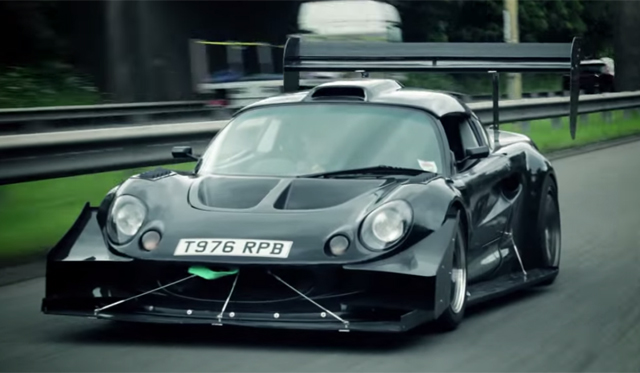 When it leaves the factory, the Lotus Exige is one of the most capable sports cars on the planet. However, to create a Time Attack prepared Exige, the following owner decided to dream up and create an Exige unlike any other.
[youtube]https://www.youtube.com/watch?v=oYdyoePZxvc[/youtube]
Initially, this car started life as a Lotus Elise. However, it was soon fitted with an Exige body as well as wider wheels and tyres to increase grip. The supercharger was then replaced with a turbocharger and then the incredible downforce generating components including the massive rear wing, front splitter and canards, side sills and rear diffuser were fitted.
Despite all these add-ons, the car is completely street legal!