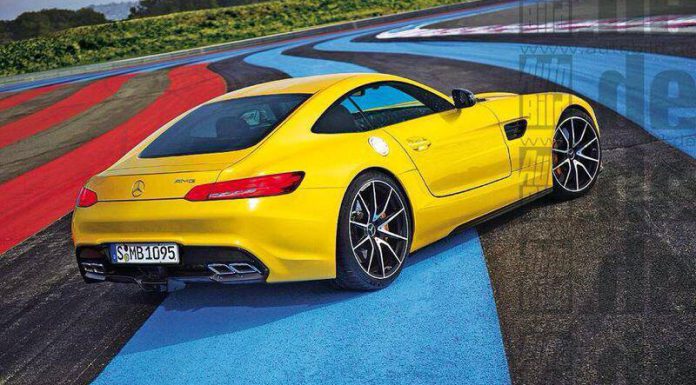 In just a few short months' time, the eagerly anticipated 2015 Mercedes-AMG GT will officially launch. While prototypes have been spotted on numerous occasions under complete camouflage, we do have a fairly good idea of how the car will look. It won't be as long as the outgoing Mercedes-Benz SLS AMG and the German firm believes that it is the most beautiful car they have ever created.
Of the prototypes spotted, the shape and overall design of the front end has been easier to imagine than the tail. Nevertheless, R. Varicak has created the following rendering of the rear end of the Mercedes-AMG GT for Auto Bild to give us one idea of how it could look.
Let us know your thoughts about it below!