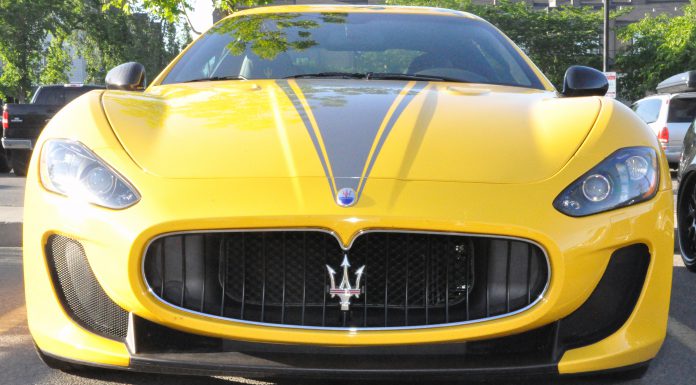 Another fantastic evening at the Euro Cars & Coffee weekly gathering saw some truly unique supercars as well as historical cars on display.
The weekly event, put on by the FCA – Alberta Chapter, PCA – Wild Rose Region and a number of local sports and exotic car clubs, attracts individuals from all over Calgary. Every week there's something different, and this week a few members decided to display some of their more recent acquisitions.
In addition to three Ferrari 458 Italias, one which was purchased only four weeks ago, the weekly meet saw everything from a Maserati GranTurismo MC Sportline to Porsche 911 993s and 996s and even a 25th Anniversary Lotus Esprit V8.
Two Fiats were also brought to the Cars & Coffee event, one of which, a brand new Abarth 500. The other was a vintage Fiat 500L from the 1960s, a very cool sight among the modern exotics.
The most interesting car in attendance was a 1967 Ghia 450 SS Convertible. Initially unveiled at the 1966 Turin International Auto Show, the 450 SS was only produced for one year, with 52 examples produced. The car was a hybrid of American Muscle and Italian Luxury, utilizing a Plymouth Barricuda chassis and Ghia's stylish steel bodywork combined with a luxurious Italian interior.
To see one of these rare Ghia's at a Cars & Coffee was a real treat, and to know that it is being driven makes it even better. This Ghia has travelled over 160,000km in its lifetime.