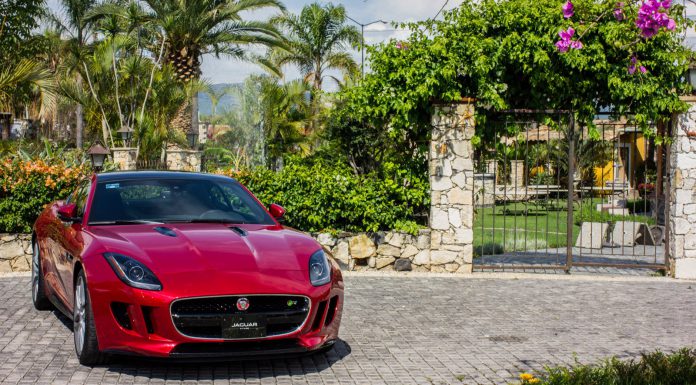 Jaguar has just officially presented the F-Type Coupe in México with a grand event at the Hermanos Rodríguez ratetrack where hundreds of clients and press members were allowed to take a ride on the whole model range, as well as driving the demo cars for select Land Rover and Jaguar models.
Jaguar sponsored a TrackDaysMexico event for a selection of clients in Puebla which was much more exclusive with no more than 40 people attending. No Jag? No problem! Everyone invited was told to bring their own favorite sportscar, whether it was to compare against the F-Type or just to have a nice touring drive from Puebla to Atlixco cities.
Leading the pack was an F-Type V6 S with the top down with it establishing the pace for cars to follow, while invitees enjoyed some time at the wheel of the Coupe. Bentley, Mercedes-Benz, Porsche, Maserati… they were all there to enjoy the ride. Speeds of over 250 km/h were reached by some. By comparison, the classics maintained a quieter pace, and at the end they were all parked together in Palmira restaurant for a magnificent view.
Of course there was a time for technical data and some fooling around with the car electronics and entertainment system but what fascinated everyone the most was of course the time at the wheel, whether it was on the F-Type or any of the others. Members of several car clubs as well as the FMAAC President were present and enjoyed the day; by the end of the evening we all enjoyed some dessert, coffee and the whole dealer showroom just for ourselves.