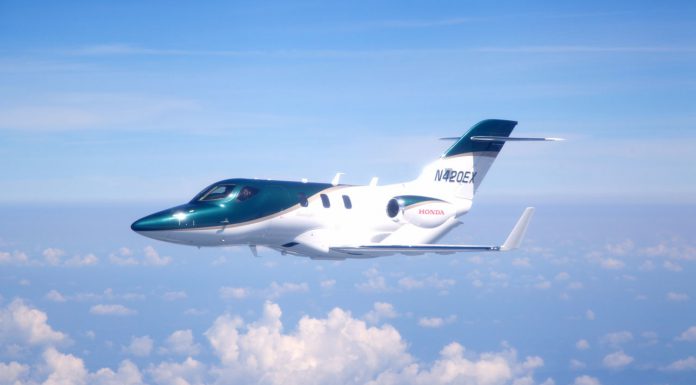 The first production-spec HondaJet has just taken flight for the very first time from the Piedmont Triad International Airport in North Carolina.
The maiden test flight took 84-minutes and saw the plane reach an altitude of 15,500 feet as well as a top speed of around 400 mph or 348 knots. However, the HondaJet is designed to reach 43,000 feet and a maximum speed of 483 mph or 420 knots.
The HondaJet is promising to be the world's most advanced light business jet aircraft with it designed to offer unrivalled levels of fuel-efficiency, serenity and speed in its class. It is Honda's first commercial aircraft and with the first flight completed, could prove a real winner for those rich enough to purchase one in the future.
As it stands, nine HondaJets are currently on the assembly line and once complete, they will simply need to await certification next year. The first example to roll off the production line debuts a new deep pearl green and white paintjob with an eye-catching gold stripe.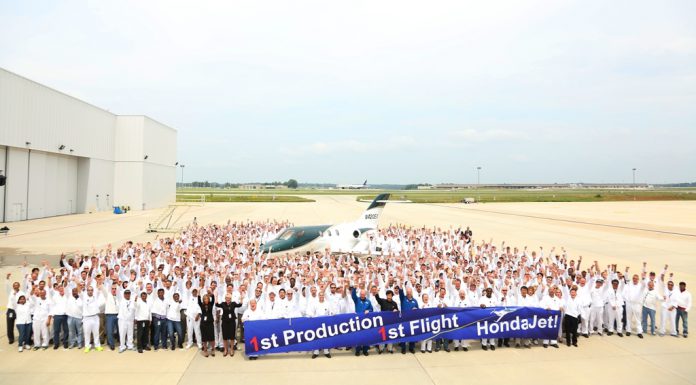 Honda Aircraft Company President and CEO Michimasa Fujino said, "With this first flight, the HondaJet program has entered the next exciting phase as we prepare for delivery. Today's celebration is the culmination of extensive engineering and production efforts, and this is an important achievement in bringing the world's most advanced light jet to market."