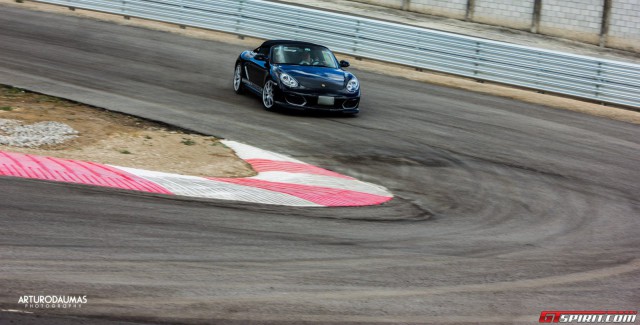 The most extreme version of Porsche's successful Boxster to date is the Spyder, a mid engined 3.2 litre flat six powered roadster that weighs only 1,275 kg; making it the lightest Boxster of the range.
Lightness isn't the only trick this Porsche has up its sleeve, it has got a firmer suspension, a manual canvas top, lower ride height and sport bucket seats. The car feels certainly much more nimble than others, but that has been achieved only through well thought changes and the deletion of several comfort attachments such as air conditioning or the audio unit.
By the outside it can be distinguished by two humps that run from the rear of the seats to the tail lights, or of course by the canvas top. Horsepower mark reads 320, more than enough to move the car around with the optional PDK dual clutch transmission attached to it. Although it is now some years old and a new Boxster generation is among us, impressive performance is still running through its chassis.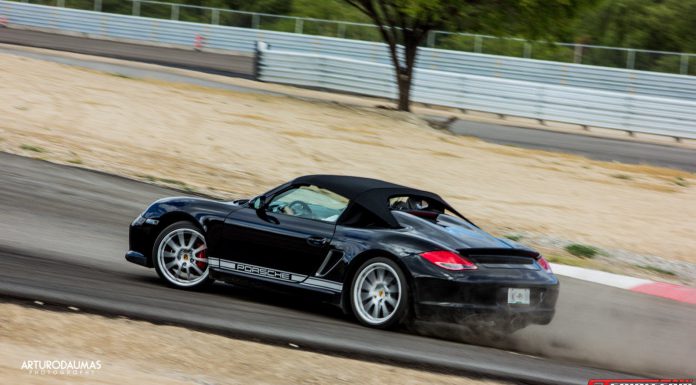 These images were taken somewhere in México, where the owner of a recalled 991 GT3 was eager to feel the adrenalin only a Porsche can deliver. He explained to us that the size of tires this Boxster uses is not very common to find and must be ordered in advance, making him have a stock of at least a couple sets for whenever he decides to go on track and misbehave. We were witnesses of how the rear tires lasted less than 10 laps drifting every single corner and the aftermarket exhaust screamed as loud as it could.
That's quite a way of enjoying your car, but would you dare to do the same? Tell us below in the comments section and share with us your craziest idea on how to put a Boxster Spyder through its paces.