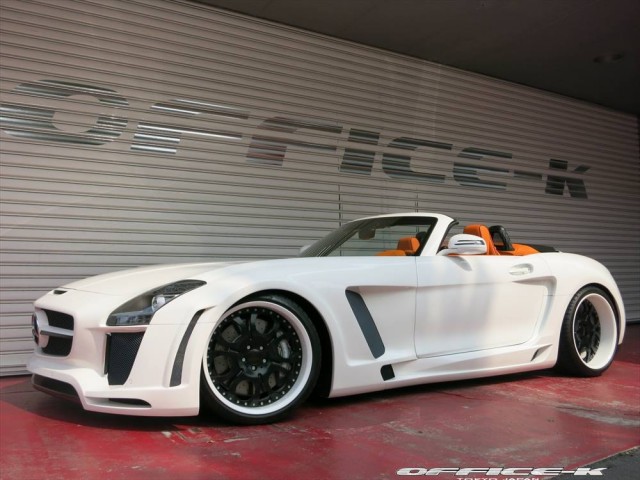 German tuner brand, FAB Design, has made a name for itself since 1997 by producing uniquely-molded body kits for supercars from around the world. We've seen FAB Design products on everything from Range Rovers to SL55s, but one of the most impressive kits we've seen is called the Jetstream, and its donor vehicle is the SLS AMG.
Office-K, based out of Japan, recently had a customer drop off an SLS AMG, wishing for a Jetstream kit to be installed. The result is nothing short of stunning.
The Jetstream body-kit includes a remodeled front bumper with vertically positioned daytime running lights, widened fenders which flow seamlessly down into the sides skirts and then merge into the widened quarter panels. The rear bumper comes with larger air vents and has a large diffuser that supports a lip spoiler made of carbon fiber. FAB Design has developed a stainless steel sports exhaust system with an integrated valve control for the SLS AMG, making the car not only look impressive, but sound quite mean as well!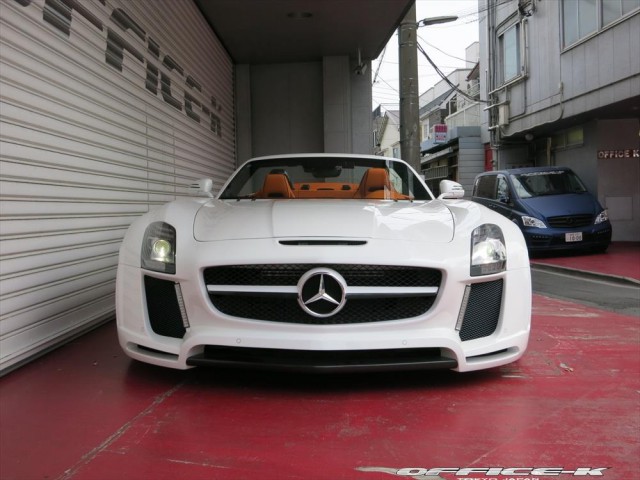 Office-K also outfitted this SLS AMG with a special set of deep-dish FAB Design wheels, painted black with a white lip to match the body color of the SLS AMG.
The interior has been custom-outfitted by FAB Design as well. The car currently sports a brilliant orange interior, custom stitched by the German tuning brand for this luxury super-car.