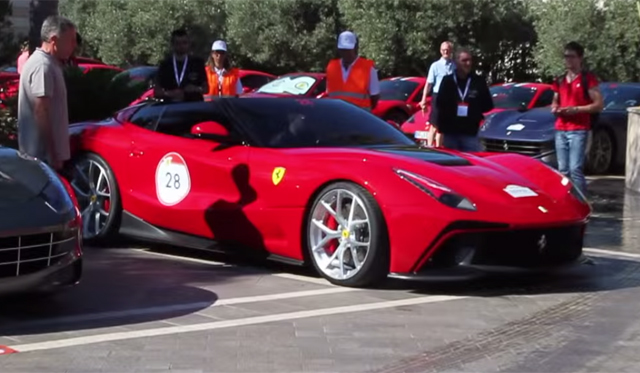 The one-off Ferrari F12 TRS is arguably the most impressive and eye-catching bespoke Ferrari created since the glory days of coach building. With a completely new body as well as serious structural upgrades to support the convertible design, the F12 TRS shares very few components with the standard F12 besides its engine, transmission, brakes and presumably its suspension!
[youtube]https://www.youtube.com/watch?v=qxn32Jwnth0[/youtube]
The car recently debuted at the Ferrari Cavalcade and on a thrilling mountain run, was filmed at full throttle from a Ferrari 458 Spider for the very first time. While the howling 4.5-litre V8 from the 458 is known to be absolutely ear-piercingly loud, the screaming 6.3-litre V12 of the F12 TRS can still be heard clearly and what a sound it makes!