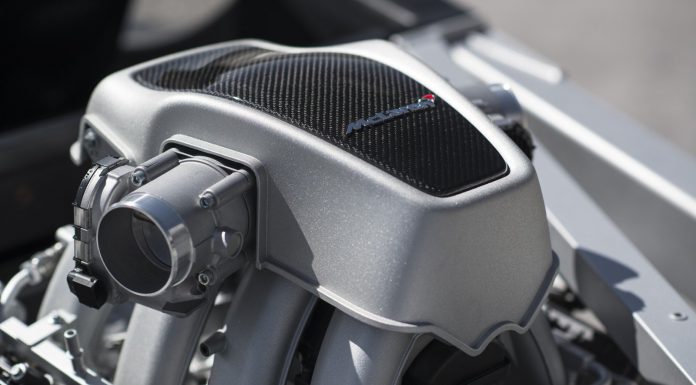 McLaren Automotive's potent 3.8-litre twin-turbocharged V8 engine from the 12C, 650S and 903 hp McLaren P1 has been awarded Engine of the Year for the 3-litre to 4-litre category at the annual International Engine of the Year awards. This is the second consecutive year the McLaren M838T engine has walked away with this award.
It follows on from the Ferrari 458 Italia's 4.5-litre V8 engine being awarded the Performance Engine of the Year award and Engine of the Year Award for the above 4-litre class.
The engine has been designed and developed by McLaren in collaboration with Ricardo and in 650S specification, delivers a class-leading 642 hp and 678 Nm of torque. Consequently, it will hit 100 km/h in a mere 3 seconds all while returning an impressively low 11.7 litres per 100 km on the combined cycle.
On collecting the award, engine manager from McLaren Automotive Richard Farquhar said, "It is a real honour to collect this award for the second year in a row, and is credit to all at McLaren Automotive for the hard work and dedication to the continued progress and development that McLaren is famous for. The M838T engine has been extremely successful since it was first introduced, and redefined the benchmark in terms of performance, refinement, weight and efficiency. It has recently been further enhanced with the launch of the 650S, with the power and torque figures both increased to optimise driving engagement and further enhance performance. Despite these updates, the class-leading efficiency has been maintained and emissions levels have actually improved."