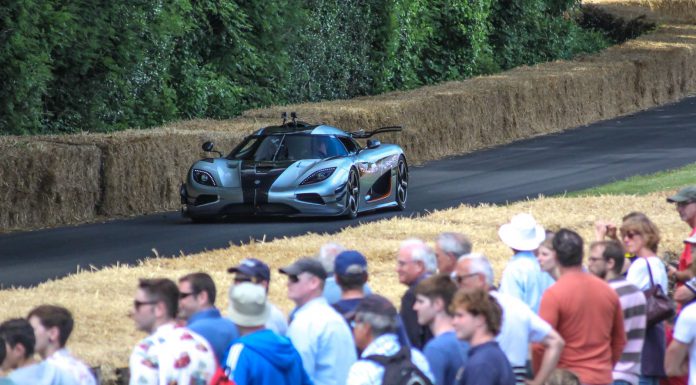 The Koenigsegg One:1 makes its dynamic debut at the Goodwood Festival of Speed 2014. The last time we saw the Koenigsegg One:1 was in China at the Beijing Motor Show earlier this year. The Goodwood Festival of Speed 2014 gives us the opportunity to see Koenigsegg in action for the first time!
The Koenigsegg One:1 has esteemed company at the Goodwood Festival of Speed 2014. It forms part of the Supercar Paddock alongside cars such as the Porsche 918 Spyder, LaFerrari and the McLaren P1. The Koenigsegg promises to be faster than all three though thanks to some fantastic engineering and aerodynamic works.
Only 6 Koenigsegg One:1's will be built including this example. The five customer cars are already spoken for with customers lined up well in advance of the official unveil. The car itself is impressive for a numb rod reasons. It features a staggering 1 Megawatt of power which converts to 1,341 hp together with 1,371 Nm. This extreme power needs to be read alongside an equally impressive 1,360 kg to fully understand that the Koenigsegg One:1 features a near-perfect 1 hp to 1 kg power to weight ratio.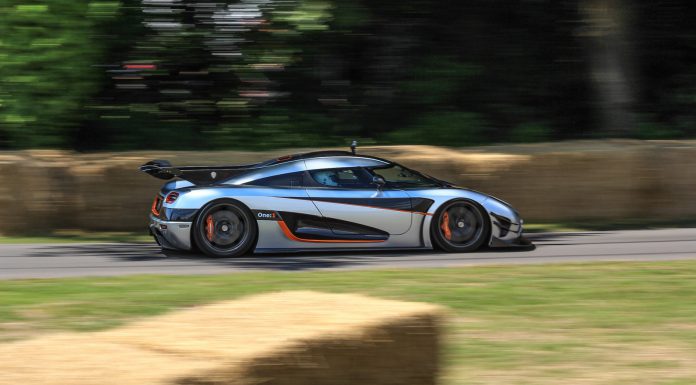 The Koenigsegg One:1 is expected to reach speeds in excess of 450 km/h so aerodynamics are key to the One:1 package. Thanks to the new front facia and the Le Mans prototype inspired rear wing, downforce at 260 km/h is equal to 610 kg whilst at 440km/h, the One:1 develops 830 kg. The One:1 is able to pull 2G's of force in the corners!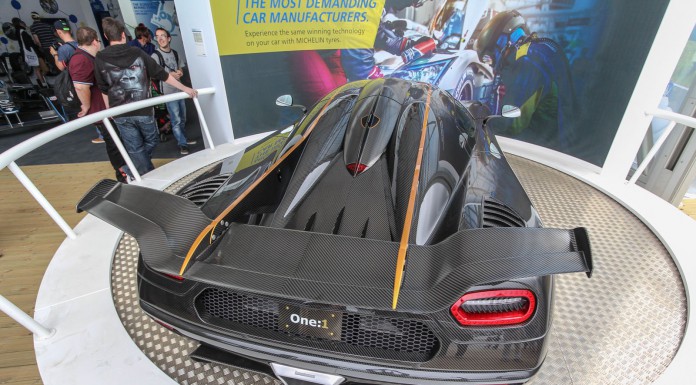 For the rest of our Goodwood Festival of Speed 2014 coverage check out our dedicated news channel which will be updated throughout the weekend. For complete details of the Koenigsegg One:1, take a look at our earlier article.