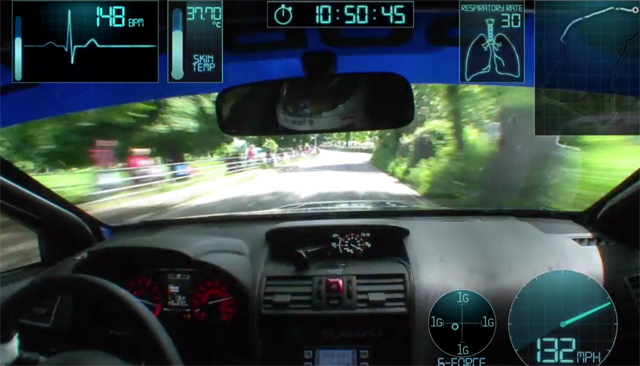 The full video of the incredible record setting Isle of Man TT lap from onboard a 2015 Subaru WRX STI has just been revealed and as you could imagine, speeding through the twisty, bumpy, sketchy and narrow streets of the Isle of Man at over 250 km/h is truly astonishing!
[youtube]https://www.youtube.com/watch?v=t7gmbQ8KxM4#t=721[/youtube]
Narrated by British rally champion Mark Higgins who of course was behind the wheel on the run, the video perfectly shows how fast the course really is. As a matter of fact, about 80 per cent of the course is done at full throttle!
During his lap around the challenging TT Mountain course, Higgins managed to maintain an average speed of 189.07 km/h and reach a top speed of over 250 km/h during the 19 minute and 15 second run. He was behind the wheel of a production-ready, American-specification 2015 WRX STI. Subaru says the only modifications done to the car were changes to the springs and dampers, which helped minimize the potential damage when car hit the many bumps, dips and jumps on the TT course. It was also equipped with essential racing safety enhancements such as a roll cage, race seats and harnesses, a fire suppression system and Dunlop Derezza tyres.
The 2015 WRX STI is equipped with a 2.5-liter horizontally opposed four-cylinder Boxer engine producing 305 horsepower and 290 lb-ft of torque. It will sprint from a standstill to 100 km/h in about 5.1 seconds and now we know that if you're fast enough, it will lap the Isle of Man TT course in well under 20 minutes!