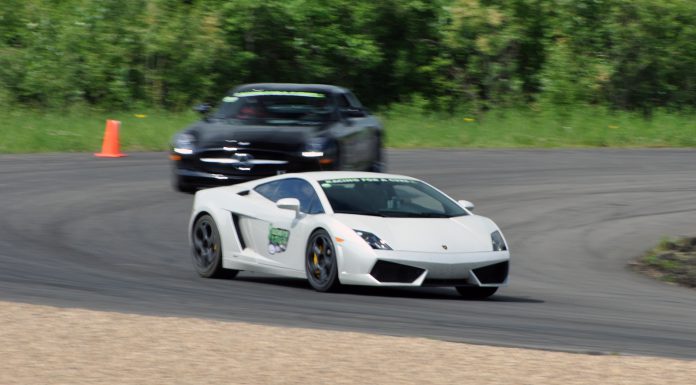 A few weeks ago we took a trip to Edmonton, Canada, for a charity racing event called Racing For A Cure. The event allowed car enthusiasts to buy rides around the Castrol Raceway road course in their choice of over 50 supercars.
A $50 donation to charity would give a rider two laps around the track and an unforgettable experience. The event also gave rides to terminally ill children from Edmonton's Stollery Children's Hospital.
[youtube]https://www.youtube.com/watch?v=PsvAXNmAKi0[/youtube]
Here are some clips from an Aston Martin V12 Vantage doing a full lap around the newly-opened raceway during the charity event, and from a Lamborghini Gallardo LP560-4 being chased down by an Audi R8 GT.
[youtube]https://www.youtube.com/watch?v=NmduwIleVNg[/youtube]