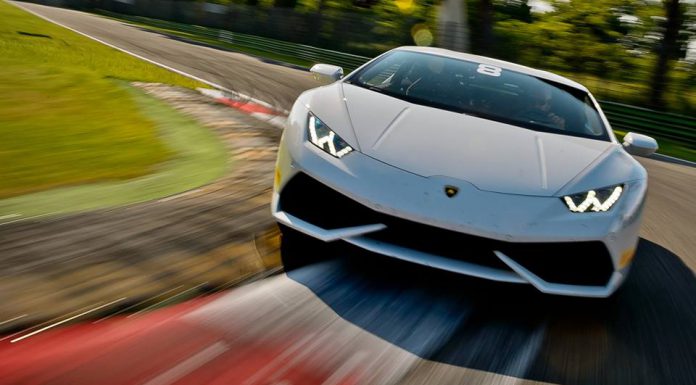 Deliveries of the all new Lamborghini Huracan have begun and it certainly has not taken long for one to hit its top speed! Here we have a video of the Gallardo's replacement hitting 329 km/h (205 mph) on the German Autobahn. The in car footage also features a number of full throttle accelerations which highlight just how tenaciously the car picks up speed!
[youtube]http://youtu.be/N6pMCqsOs04[/youtube]
As a reminder the Lamborghini Huracán receives a new 5.2-liter V10 engine uprated and heavily updated from the engine of Gallardo's. It produces a total of 610 PS, or 602 hp at 8250 rpm and 560 Nm of torque at a high 6500 rpm. Consequently, the brand new Huracán can sprint from a standstill to 100 km/h in just 3.2 seconds, from 0-200 km/h in just 9.9 seconds.