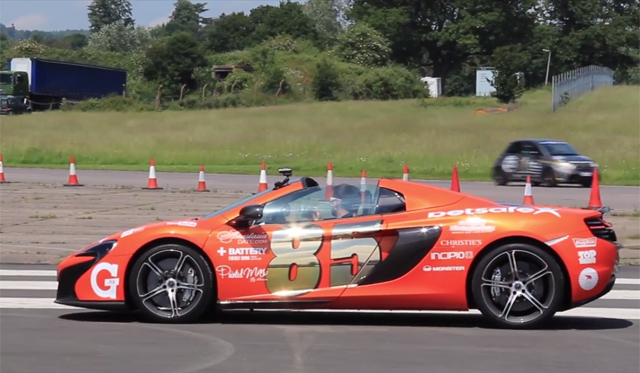 As part of the Gumball 3000 2014, the cars headed to the famous Dunsfold Park in the U.K, better known as the Top Gear Test Track with many of the drivers performing high speed acceleration runs in their cars. The following video shows some of the very best acceleration runs.
[youtube]https://www.youtube.com/watch?v=1NhV9INpW-I[/youtube]
Some of the most notable supercars featured include deadmau5's Nyan Cat Ferrari 458 Italia, a blue McLaren 12C, Taracco Orange McLaren 650S Spider, Ford GT, Porsche 911 Turbo, Ferrari 430 Scuderia, Mercedes-Benz SLS AMG and many more!