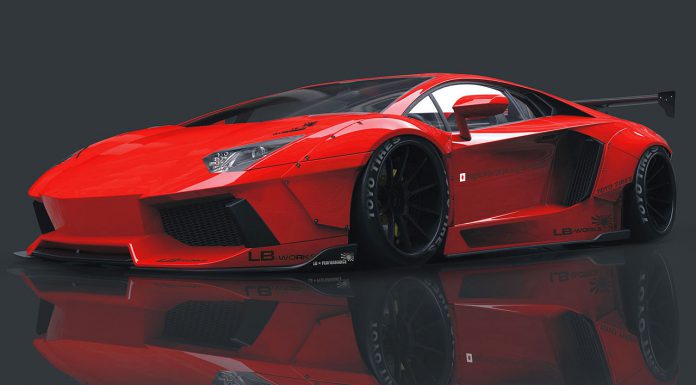 When left stock, the Lamborghini Aventador is one of the most aggressive and stealthy-looking cars on the market. However, tuners around the world haven't been dissuaded by this with a host of aftermarket bodykits and wings being offered for the range-topping Lamborghini supercar. Now, Japanese tuner Liberty Walk have previewed their widebody kit for the Aventador set to debut at the upcoming SEMA Show 2014 later this year.
As the following images show, the Liberty Walk Lamborghini Aventador will feature similar styling to Liberty Walk's Murcielago. As a result, riveted and flared wheel arches will feature prominently as will a brand new front bumper and splitter. The car will also feature more pronounced side skirts as well as a lowered suspension and massive wheels complete with Toyo Tires.
At the rear, the Liberty Walk Lamborghini Aventador will utilise an absolutely massive racing-inspired rear wing more suited to the now-defunct FIA GT1 World Championship than road use! With that said, we wouldn't expect anything less from Liberty Walk. Elsewhere, a new rear diffuser is featured alongside a modified exhaust. It is possibly that Liberty Walk will collaborate with Armytrix for a special exhaust system for its widebody Aventador.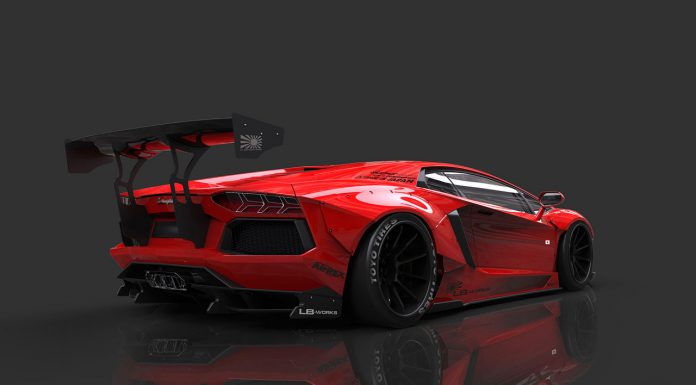 The SEMA Show is well-known for attracting some insane cars but this one is promising to be the most eye-catching!