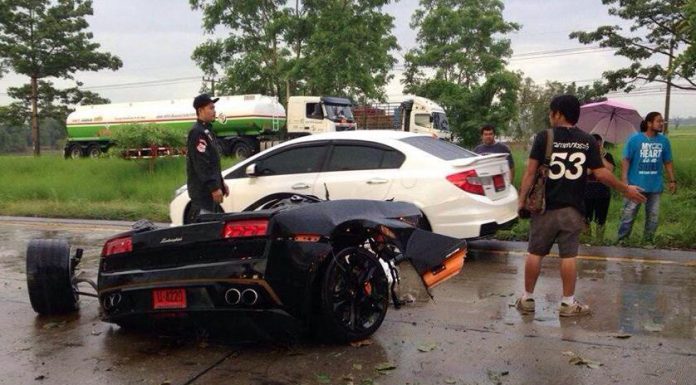 A black Lamborghini Gallardo has been ripped in half (literally!) following an horrific crash in Bangkok, Thailand.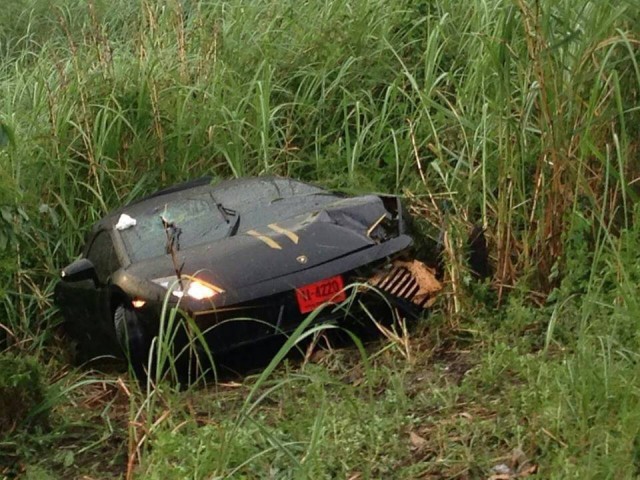 According to the driver, he was travelling at around 150 km/h at the time of the crash which was inevitably caused by carrying too much speed in the slippery conditions. The Italian supercar hit something with such force that in split in half with the rear-end staying on the road and the front end and passenger compartment sliding into a ditch to the side of the road.
Amazingly, the driver walked away from the horrific crash uninjured. As for the Lamborghini Gallardo however, it is a complete loss.
[Via Thai Supercar]