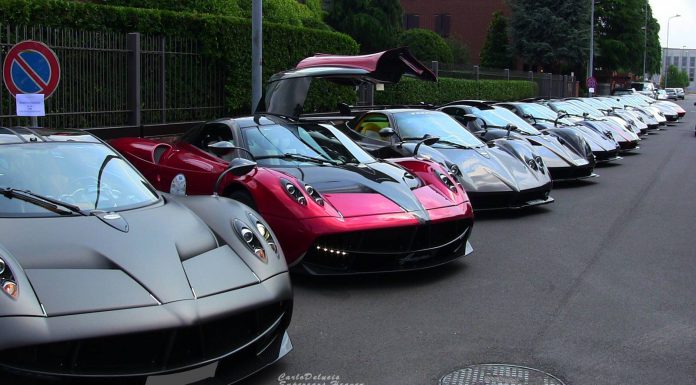 Just after bringing you a cool video showing some of the very best cars at the recently held Pagani Owners Club Vanishing Point 2014 meet, we have our first gallery of many to share with you. Featuring some of the very best Paganis produced in recent years gathered together in one place, Vanishing Point this year was definitely the best yet.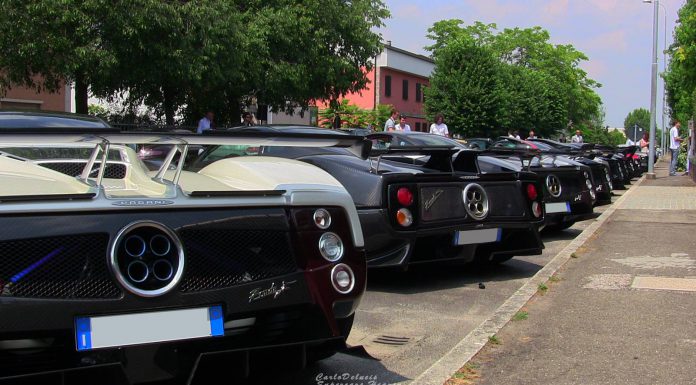 Despite the Pagani Huayra being the Italian firm's sole production model at the moment, examples of its predecessor, the famous Pagani Zonda, outnumbered the Huayra with eight Zondas and just two Huayras present. However, those two Huayras were very eye-catching ones with one finished in matte black while the other is finished in a bright shade of red with areas of exposed carbon fibre.
On the Pagani Zonda front, there were a small handful of Zonda Fs, an original Pagani Zonda S as well as a few extremely limited examples including 1 of just three Zonda Tricolore's, 1 of just 5 Pagani Zonda CInique Roadster's and the one-off Zonda 760 LM!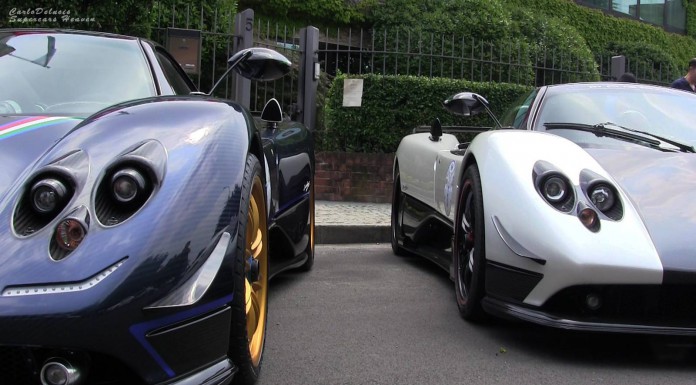 [Via Supercars Heaven]