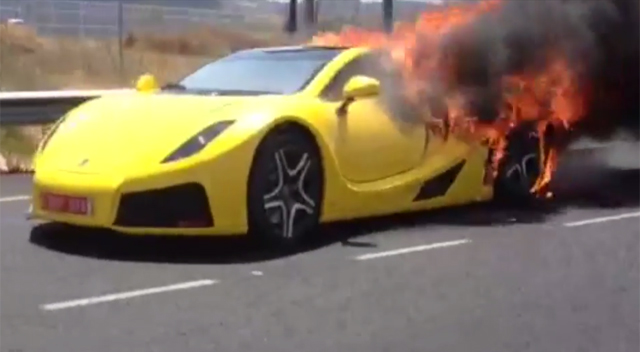 A bright yellow GTA Spano supercar has unfortunately gone up in flames on a Spanish highway near Valencia after what can only be presumed as a severe engine fire.
[youtube]https://www.youtube.com/watch?v=hQZBYQ95eWM[/youtube]
It is unclear just how much the fire spread following this video but considering that no fire crews were in sight, we can safely assume that the Spanish supercar was soon entirely engulfed in flames and burnt to the ground which is a real shame for a car as expensive, fast and exclusive as this one.
The GTA Spano features the latest version of the manufacturers engine which pumps out 900 hp, up from 820 hp of the standard car, as well as an electronically-limited 1000 Nm of torque, and increase of 40 Nms from the original GTA Spano.