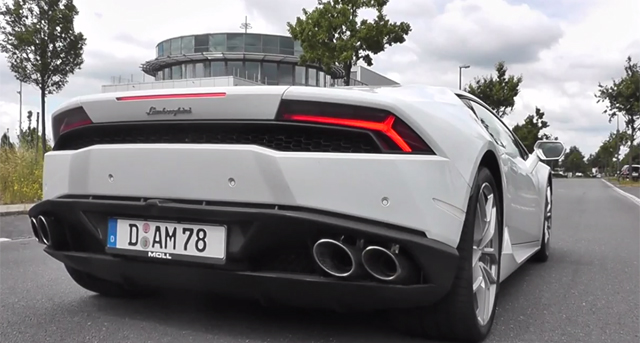 Replacing a car as iconic and successful as the Lamborghini Gallardo was never going to be easy. However, by all accounts, Lamborghini has managed to do that very well with the brand new Huracan and after watching this video, you'll have to agree that under full throttle, the new V10-powered Lamborghini supercar sounds spectacular!
[youtube]https://www.youtube.com/watch?v=6U1BgB8UVe0[/youtube]
As you probably already know, under the hood, Lamborghini Huracan features a brand new 5.2-liter V10 engine delivering 602 hp. As a result of this, the Huracan can hit 100 km/h in just 3.2 seconds and a top speed of 202 mph. Mated to this engine is a new dual-clutch sevens-speed semi-automatic transmission driving all four wheels.