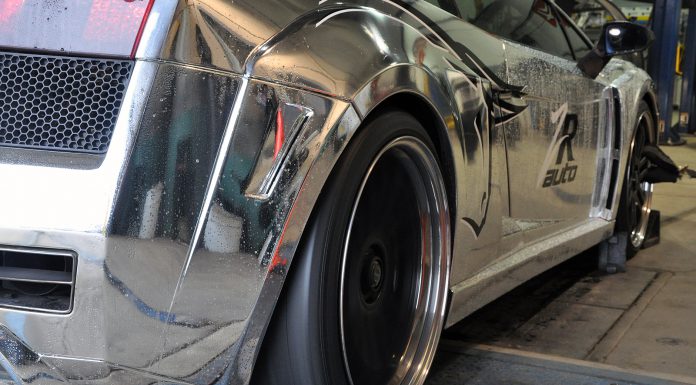 Jason Heffner was in town this week to personally tune three Lamborghini Gallardos outfitted with various Heffner Twin-Turbo packages.
The trio of Lamborghinis were taken to Unlimited performance in Calgary to receive a dyno tune before a charity racing event the following day.
First up on the dyno was ZR Auto's impressive 1500 hp Lamborghini Gallardo wearing an IMSA wide-body kit. The car was built by Heffner to produce 1500 hp to the crank, but hasn't been driven a whole lot since the new turbo system was installed. The car would be taking to the drag strip the next day, so Zahir Rana needed to confirm the power, lower the boost and re-tool the electronics so he could drive the car on the track rather than the street.
The chrome Gallardo did eight runs on the dyno. Heffner made small adjustments on each run with his custom software package. On the final run, the car pushed out 1150 hp to the wheels, roughly 1500 hp to the crank.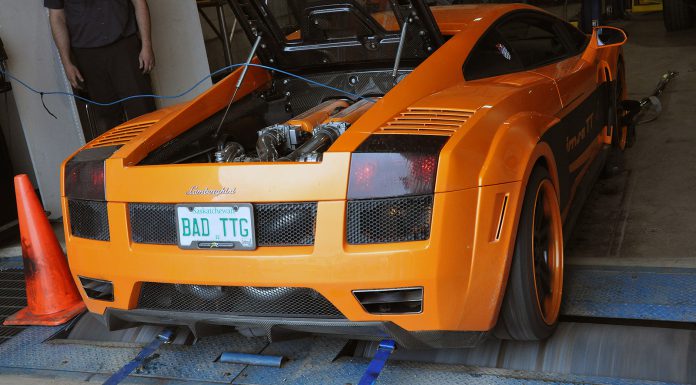 The second Gallardo on the dyno was a customer's 1500 hp Gallardo, almost identical to Zahir's, but with smaller turbos and smaller exhaust outlets. The Gallardo only pushed out 600 hp on its first few runs. The tech's soon figured out that an air leak in one of the vacuum chambers was the culprit. After a quick parts replacement, the car unleashed 900 hp.
When it was put on the dyno on performance mode, it unleashed 1050 hp, just shy of Zahir's chrome Gallardo.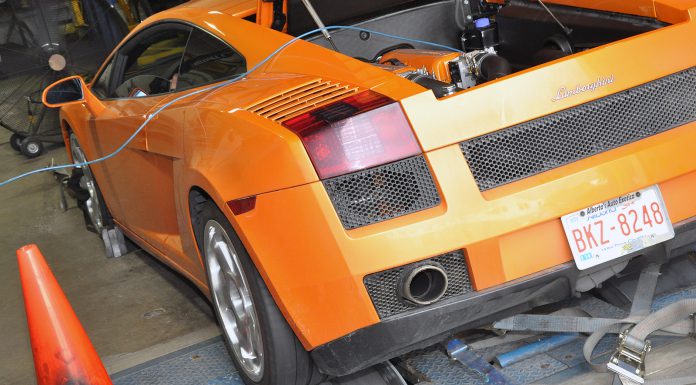 The final car on the dyno was the newly-turboed 800 hp Lamborghini Gallardo that we baseline dyno-tested back in February.
With a bolt-on Heffner kit installed just weeks ago, the customer brought his Gallardo in to see if his turbos produced the promised horsepower. After a quick tune from Heffner, the Gallardo made its first run, producing 640 hp. Upon a second run on high-performance mode, the car yielded 750 hp to the wheels.
Check out this video of the three cars on the dyno:
[youtube]https://www.youtube.com/watch?v=HZLpdYChLpU[/youtube]