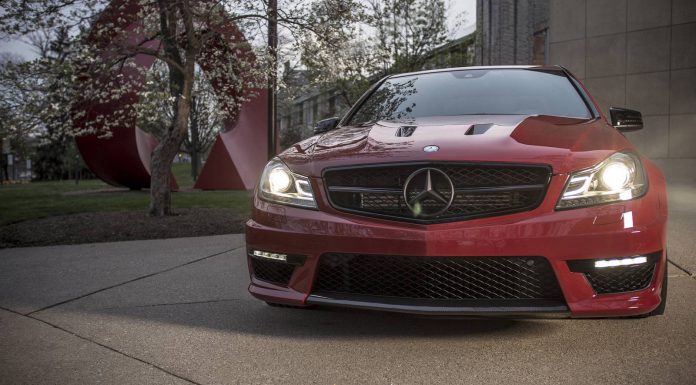 When it comes to visual modifications for the Mercedes-Benz C 63 AMG, Mode Carbon is at the forefront. They offer a huge range of visual add-ons for the outgoing C 63 AMG with each and every one adding a unique flair to the German muscle car. The following red Mercedes-Benz C 63 AMG Edition 507 is one of the most impressive cars they've done to date.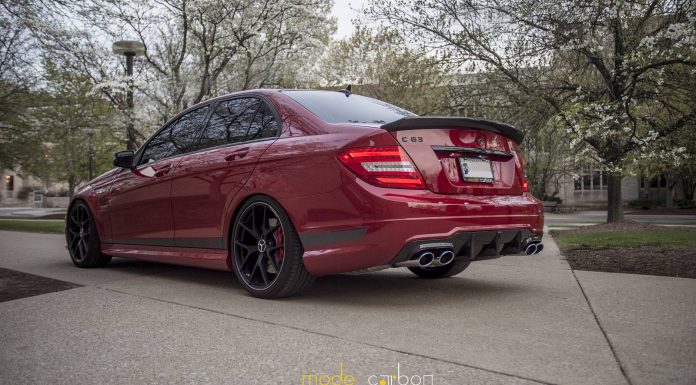 First off, the car is rolling on a set of KW Variant 3 coilover suspension to not only drop the ride height but to also improve the handling tremendously.
Further changes include the company's P31 front slip, prominent carbon fibre bootlid spoiler, carbon rear diffuser as well as new gloss black wing mirror housings.