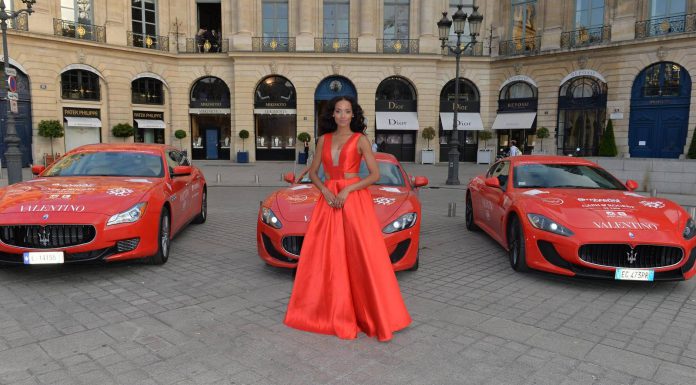 If only all fundraising events were as cool as this one put on by Maserati. The Italian automaker recently gathered six of its cars, all wrapped in red, along with 70 high-profile women to complete a 1600-mile road trip over the course of 3 days in order to collect funds for three different non-profit charities in Africa.
The red convoy departed from Venice before passing through the fashion-conscious city of Milan and on to Geneva, Switzerland during day one. It then went on to France, where it stopped on Reims on the way to Paris. On the third day, the tour concluded with a police-escorted drive across the English channel before coming to rest in London's supercar saturated Sloane Square.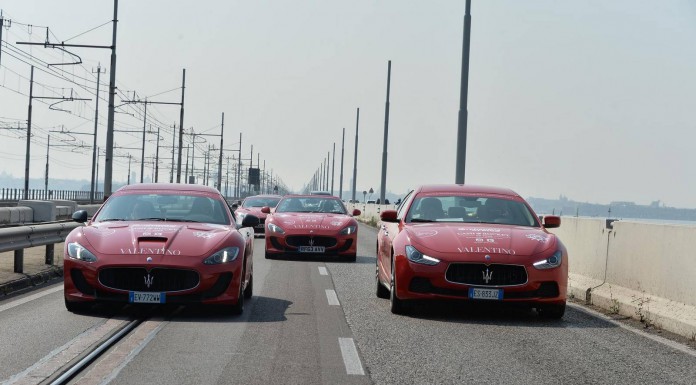 Among the influential women which participated in the road trip were Italian actress Matilde Gioli, Valentino Creative Director Maria Grazia Chiuri, jewellery designer Betony Vernon and Vogue Editor Franca Sozzani, among many others. The participants were tasked with raising money for the event, and although the exact figures for the money raised have yet to be confirmed, it is expected to be around £776,000. Topshop Heiress Chloe Green and her co-pilot, Kate Ryan, raised the most money of all of the teams after collecting £217,787!