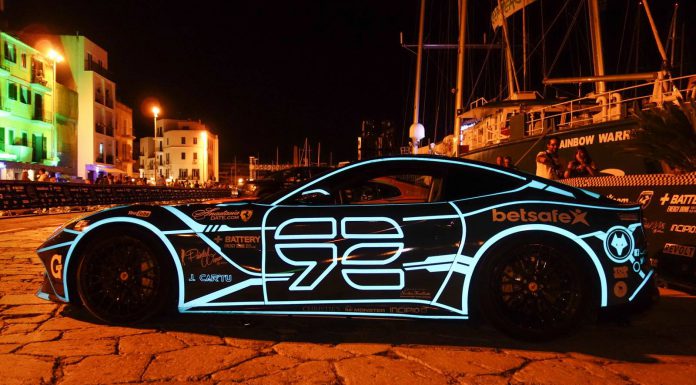 One of the real highlights of the Gumball 3000 this year was the arrival of the supercar fleet in Ibiza. Because no roads connect Ibiza to mainland Europe, participants had to catch a ferry with their high-priced cars before arriving on the stunning island in the Mediterranean Sea. GTspirit photographer David Kaiser snapped some pictures of the best cars arriving!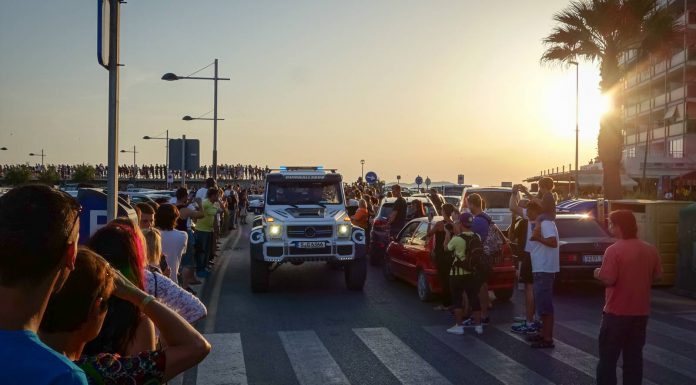 The ferry which actually transported the cars to Ibiza may have arrived about 50 minutes later than expected, but once the cars started rolling off, it was definitely worth the wait as the sun was just beginning to set as they arrived.
The finish line was at Carrer Andenes in the middle of the harbour and the cars were then put on display before heading to the Destino Resort. Some of the awesome Gumball 3000 cars to hit the streets included a blue McLaren 12C, Brabus 6×6 G63 AMG, tron-inspired Ferrari F12 Berlinetta and Aston Martin DB9, Team Galag's impressive McLaren P1, Jon Olsson's Rebellion R2k, a BMW Z4 GT3 and many others!