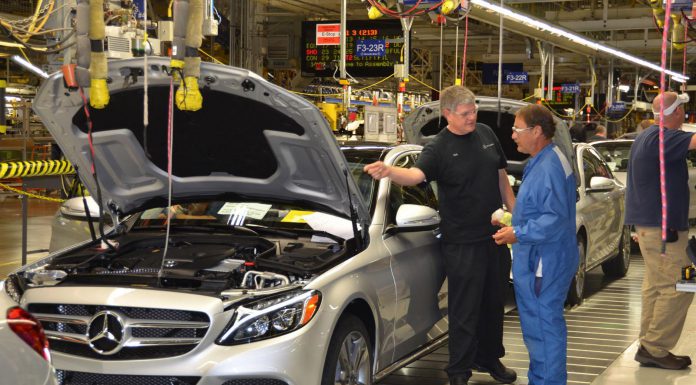 Production of the 2015 Mercedes-Benz C-Class has just started at the U.S. production facility in Tuscaloosa. Just last month, South African production of the Mercedes-Benz C-Class begun. Alongside the American and South African production facilities, the latest C-Class will also be produced in Beijing, China.
When discussing the start of production, the divisional board member for Mercedes-Benz and production and supply chain management Markus Schafer said, "With the successful start of production at the Tuscaloosa plant, we are expanding our C-Class capacities and are ready for the market launch in the USA and Canada in the fall. For the first time, the C-Class is manufactured also in Tuscaloosa – the team has done an excellent job in mastering this challenge."
Jason Hoff, the head of the Mercedes-Benz Tuscaloosa echoed these statements saying "Many of our Team Members have spent weeks and months in Germany getting to know the C-Class and the technologies associated with this product. Thanks to our highly qualified and motivated team, we are optimally prepared to write the next chapters of our success story 'made by Mercedes-Benz in Alabama'."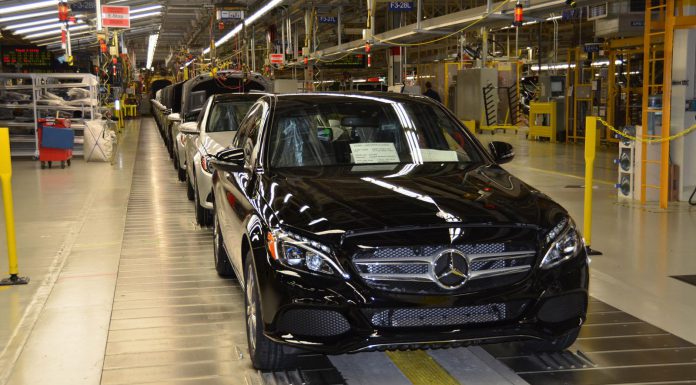 When deliveries of the C-Class sedan start, it will be available with eight different engine choices. These consist of three diesel engines, four petrol engines and one hybrid diesel. Importantly, the American market will only get the twin-turbocharged 2l0-litre four-cylinder developing 241 hp and the twin-turbo 3.0-litre V6 with 329 hp on tap to start with.