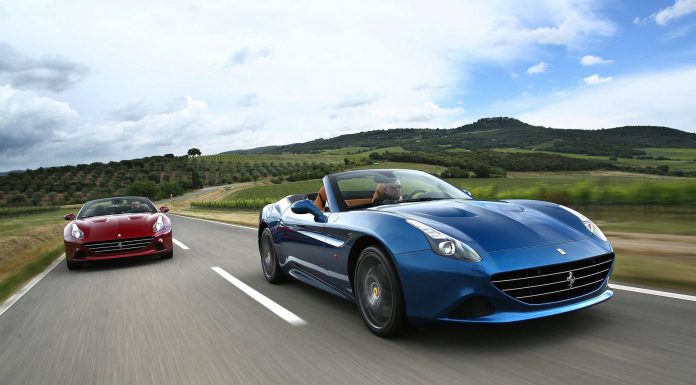 Ferrari has announced its plans for next week's Goodwood Festival of Speed 2014 with confirmation it will be bringing along the new Ferrari California T, 458 Speciale and the potent F12 Berlinetta!
Goodwood will be one of the first public debuts of the new California T in the U.K. and it is set to be very exciting. After all, the new Ferrari California T borrows the Maserati Quattroporte's twin-turbocharged 3.8-litre V8 engine to deliver 552 hp at 7500 rpm and 557 lb-ft of torque at 4750 rpm. All of this power is sent to the rear wheels via a new and improved seven-speed dual-clutch transmission.
As for the Ferrari 458 Speciale, we know it to be the hardcore variant of the already potent 458 Italia. It features an upgraded 4.5-litre V8 engine tuned to deliver 592 hp and also features a new side slip-angle control system to help perform the perfect powerslides! Finally, the F12 Berlinetta is the non-hybrid Ferrari halo car with 730 hp on tap from its beastly V12!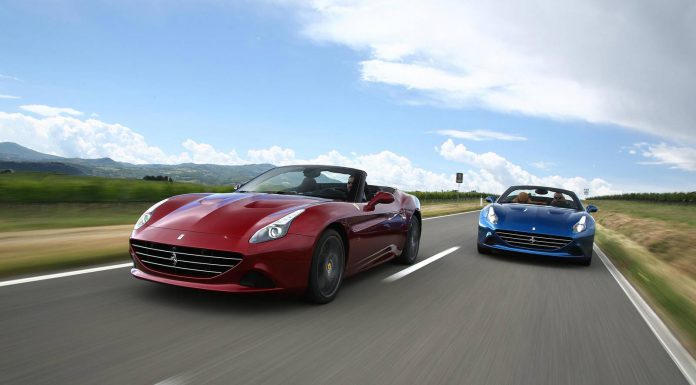 Besides these road cars, the Scuderia Ferrari race team will also be present at the Goodwood Festival of Speed 2014. It will bring along a 2009 Ferrari F60 Formula One car driven by Pedro de la Rosa. Additionally, Kimi Raikkonen and John Surtees will be present with Raikkonen bringing his championship winning F2007 along and Surtees his 1964 158 F1.
A number of historical Ferraris will also be on display including a 1963 Ferrari 250LM Cartier Style et Luxe and a 1999 Ferrari 333SP Post Group Prototype.