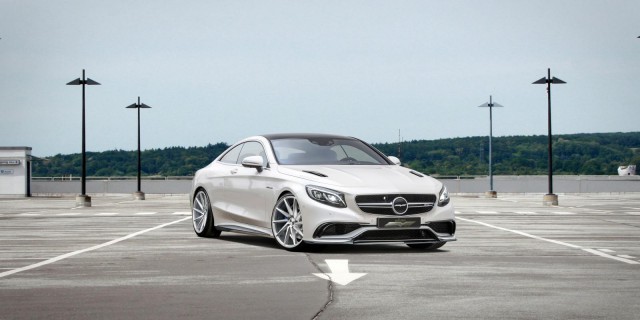 The brand new Mercedes-Benz S 63 AMG Coupe is without a doubt one of the most beautiful cars revealed in recent years. It perfectly combines the elegant and flowing shape of the regular S-Class Coupe with the added aggression we've come to expect from AMG. The results are truly phenomenal. However, tuner Voltage Design think they can improve the new S 63 AMG Coupe not just visually but also mechanically and have previewed their upgrades to show just that.
The Mercedes-Benz S 63 AMG Coupe by Voltage receives a new front grille complete with the company's logo, a slightly revised front splitter and air intakes, new air vents in the bonnet, revised wing mirror caps as well as more prominent side skirts. Further visual changes consist of the inclusion of a new rear diffuser and a subtle yet eye-catching small bootlid lip spoiler. Finally, a set of Vossen CVT wheels have been fitted measuring 22×9 at the front and 22×10.5 at the rear end.
Bravely, Voltage Design have decided to tinker with the car's 5.5-litre twin-turbocharged V8 engine. Typically it produces an impressive 585 hp. However, thanks to new downpipes, racing filters, a new exhaust system complete with valve command, a modified intake manifold, charge air cooler and revised turbos, Voltage Design claims 800 hp and 1,150 Nm of torque! It also offers an 850 hp upgrade.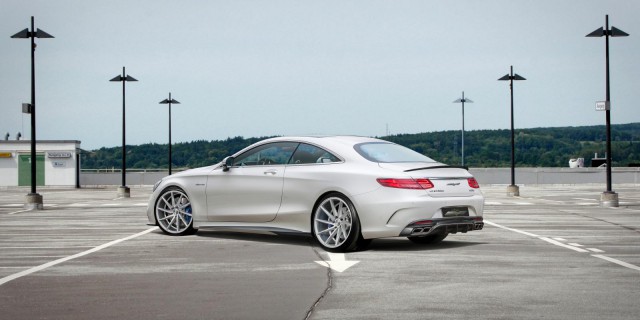 The brakes have also been replaced to cope with the extra power with them coming courtesy of Goldbach and featuring carbon ceramic discs at all four corners as well as 4-piston calipers.