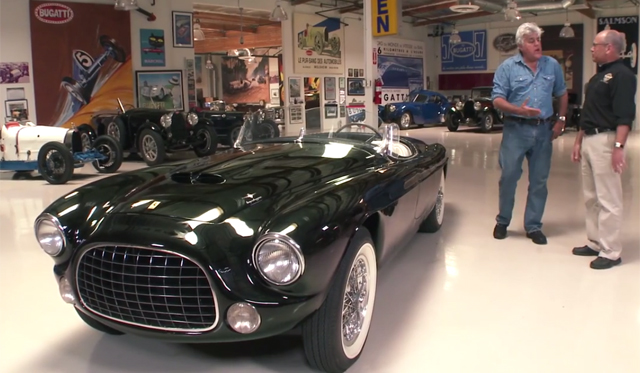 There's a good chance that if you're reading this, you weren't alive when the following 1952 Ferrari Barchetta was originally built. Nevertheless, the car remains quite a special one in Ferrari's history and the following green example is more special than most. Jay Leno recently had the exclusive opportunity to tour and drive the car.
[youtube]https://www.youtube.com/watch?v=WciLAb4Ni4s#t=514[/youtube]
What makes this 1952 Ferrari Barchetta so special is that it was given to Henry Ford II from Enzo Ferrari himself and has maintained its original tyres and even the original paint!
Under the hood, it features a 2.7-litre V12 engine with three Webber carburettors and a single overhead cam. While the car couldn't compete with any modern cars in a straight line, despite being produced over 60 years ago, the car still sounds very impressive!