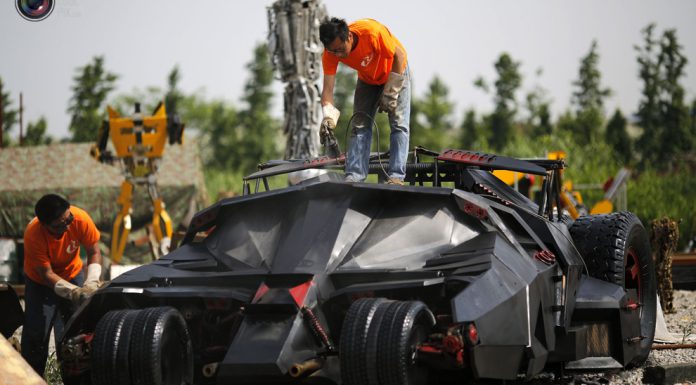 A number of Chinese replicas have hit our frontpage recently, some good, some bad. This example is one of the good ones. Far from being a dodgy knock-off of a European supercar, this example is based upon the Batman Tumbler! It isn't unique and it probably isn't the best replica about (just take a look at Team Galag's example if you want to see the best), it lacks proper proportions and the wheels look a little odd. Yet all that is forgiven when we consider what it is; a Batman Tumbler!
Few details are known about the car. It looks as though it is a bespoke build, based upon a rough design of the famous Batmobile. We'd hope it has a V8 engine and plenty of power although it is difficult to tell from the photos. The windows appear to be completely covered which tends to suggest this replica doesn't move.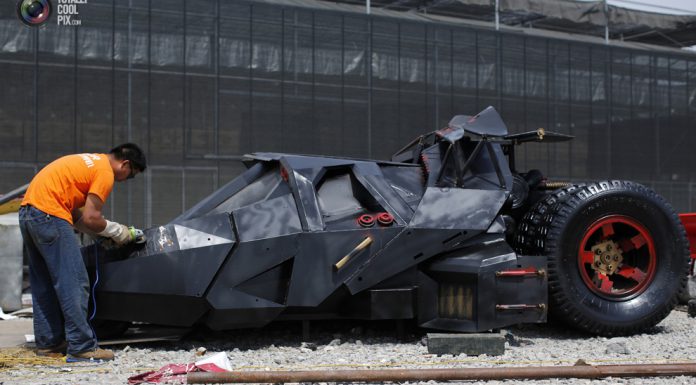 The original Batman Tumbler was designed by special effects artist Chris Corbould. It weighs close to 2.5 tonnes with a bespoke design, carbon fibre and fibreglass body panels and a 5.7-litre Chevrolet V8. The team behind the project built 5 of them for the movie, test jumping them over 20 and ruining 10 chassis before finally getting a design they could jump 60-70 foot.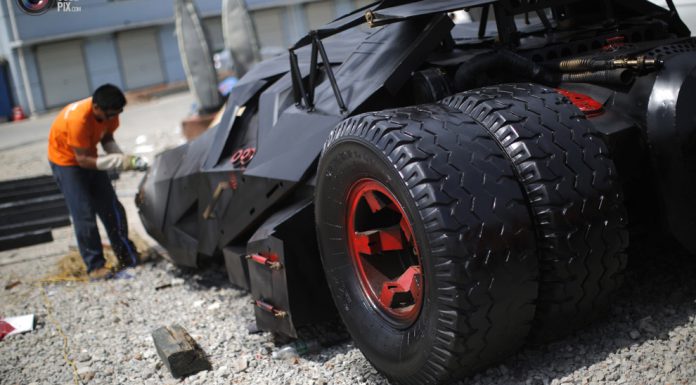 [via totallycoolpix]