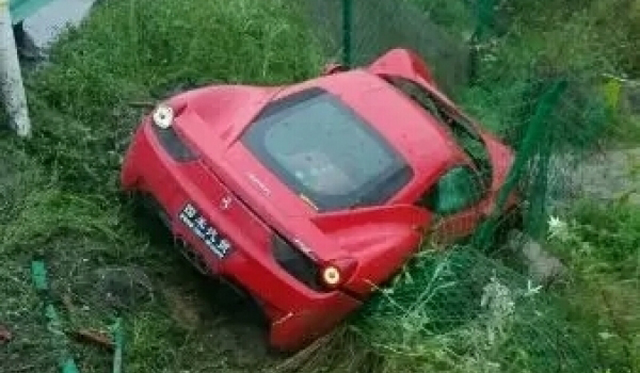 A Ferrari 458 Italia has been severely damaged and only just escaped disaster after crashing off the side of a highway in China.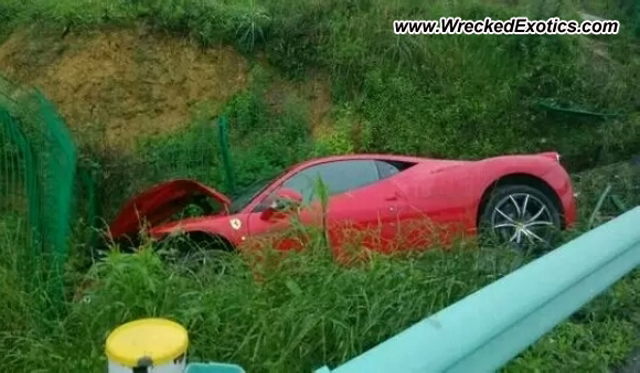 It is believed that the crash occurred after the driver lost control while speeding in the wet conditions and with the 458 Italia being rear-wheel drive, that can be a devastating combination. When the driver of the Italian supercar did lose control and was simply left a passenger, the vehicle speared over the Armco barrier and came to a rest on the side of a grassy ravine.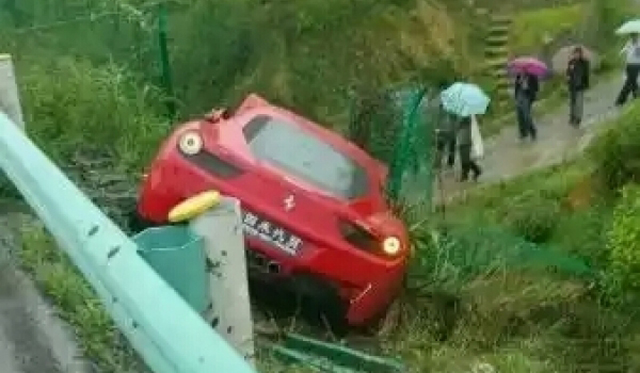 Thankfully, a fence on the side of the road managed to stop the out of control 458 Italia before a rather large fall down the side of the hill. Because no images of the front of the car are available, it is hard to say just how much damage has been done. That said, it looks repairable on first impressions.
[Via Wrecked Exotics]