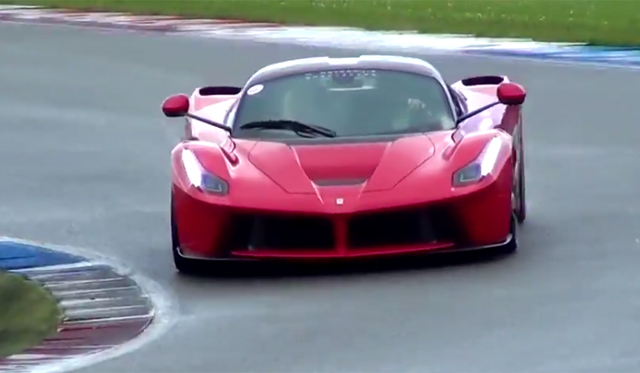 With just 499 units pinned for production all of which have been sold, the Ferrari LaFerrari may be a bit more common than the McLaren P1 but that doesn't mean it is any less exciting. As a matter of fact, of the three new-generation hybrid hypercars, it is actually the most powerful and importantly, the lightest!
[youtube]https://www.youtube.com/watch?v=5e6HtmH0S7E#t=110[/youtube]
One stunning red example was recently filmed hitting the track and as this video shows, the KY-KERS system does not limit the screaming V12 engine at all!