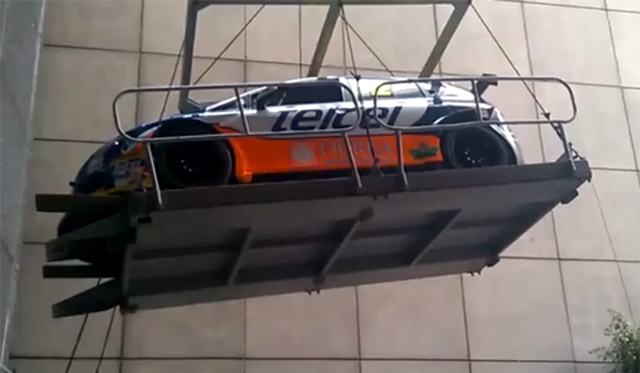 Putting a Seat Leon Cupra race car on a crane and hoisting it up alongside a building doesn't sound all that difficult on paper does it? Well, the following operates found out the hard way that perhaps it isn't as easy as it appears.
[youtube]https://www.youtube.com/watch?v=0E4RUdm_-kA#t=30[/youtube]
It isn't clear just where or why the race car was being lifted up. However, what is clear is what happened next. When approaching about the height of a second story, the race car begins to roll forward before falling off the platform and straight to the ground!
It is hard to say just why the car rolled forward but we suspect a couple people may have been fired for this gaff!