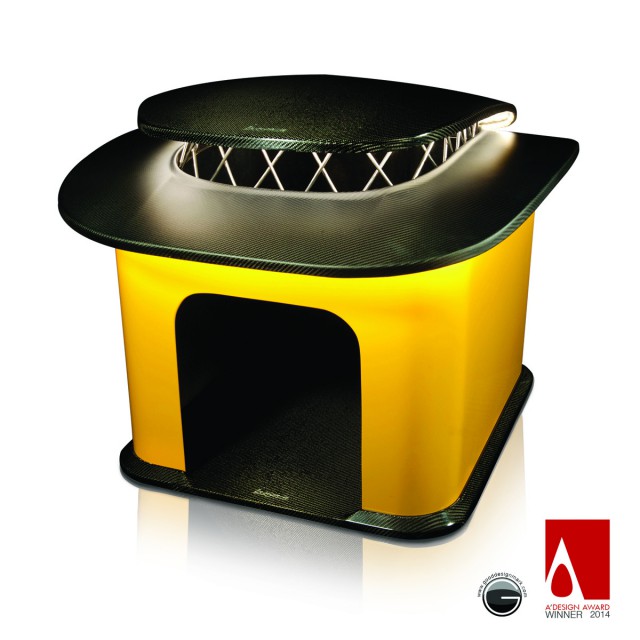 Do you own a dog and think a traditional wooden dog house just isn't quite good enough? Then RevoZport has the solution with the release of their carbon fibre La Maison Noire pet house!
Made using the carbon fibre prepreg method and cured at 120 degrees Celsius for 8 hours, the La Maison Noire pet house is both strong and exceptionally lightweight. Alongside the unique materials which help make this high-end pet house so exclusive, it also features an eye-catching design and is available in a host of different colours.
Interestingly, carbon fibre isn't just a lightweight, strong and cool looking material. It has exceptional thermal conductivity to ensure it remains cool in the summer and warm in the winter.
All up, the La Maison Noire costs $3600.