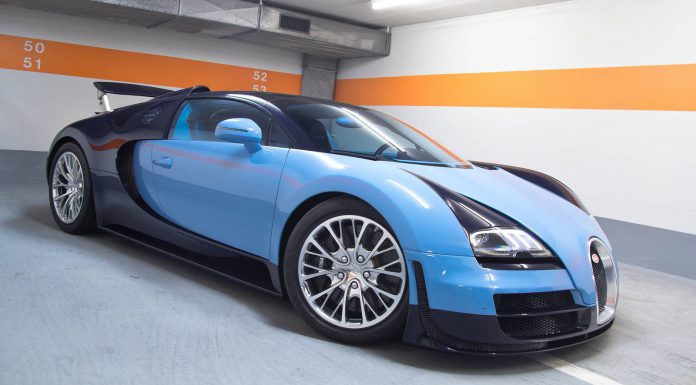 A while ago we brought you a photo shoot of a stunning white McLaren P1. Today we can also unveil photos of the Bugatti Veyron Vitesse Jean-Pierre Wimille Legend Edition at the same location. This particular Veyron Vitesse is part of the Bugatti Legends series and one of only three Wimille Editions.
The Bugatti Legend "Jean-Pierre Wimille" relates to the successes of the eponymous racing driver who won Bugatti two victories at the 24 Heures du Mans: in 1937, driving a Bugatti 57G Tank co-piloted by Robert Benoist, and repeating the feat in 1939, this time supported by Pierre Veyron in a 57C Tank.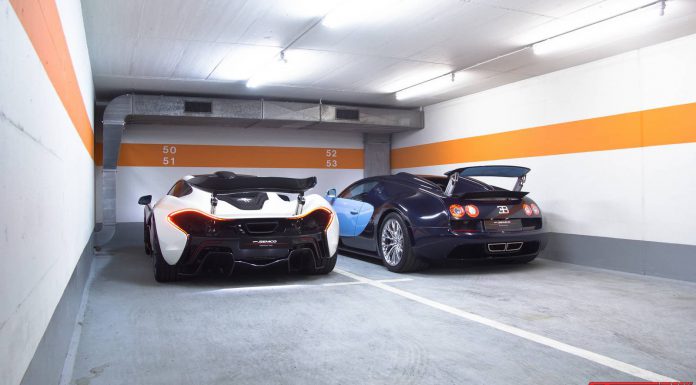 The winning race car from 1937 is the inspiration behind the design of the "Jean-Pierre Wimille" Bugatti Legend. For the historic race the 57G Tank appeared in the racing blue finish that habitually identified French racing cars. Accordingly, this Vitesse now shines in blue clear-coated carbon fibre and a light Wimille Bleu paintwork finish.
The colour scheme is continued in the supercar's interior, as Achim Anscheidt, chief designer at Bugatti, explains: "The materials and colours selected, as well as a host of details, all reference the essential characteristics of the classic models driven by those figures to whom our edition pays homage."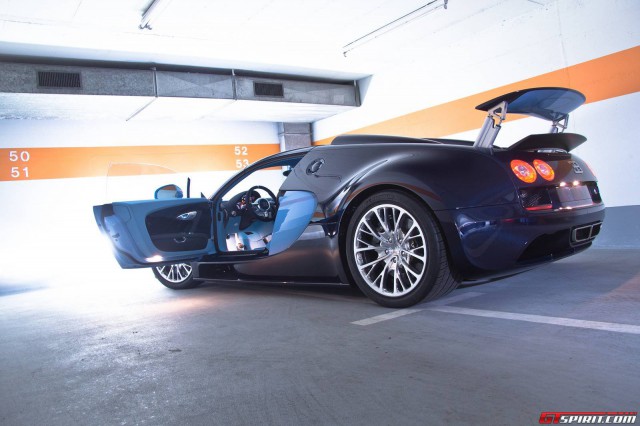 The six Bugatti Legends are all based on the Bugatti Veyron 16.4 Grand Sport Vitesse. This super sports car, launched in Spring 2012, is officially the fastest series roadster in the world since achieving 408,84 km/h with the top down in April 2013. Centred round an eight-litre W16 engine delivering 1,200 PS, the Vitesse produces unequalled maximum torque of 1,500 Nm (at 3,000 – 5,000 rpm), and accelerates from 0 to 100 km/h in a lightening 2.6 seconds.
The Grand Sport Vitesse 'Legend Jean-Pierre Wimille' will be limited to a production run of three units and like the other 5 Legend Editions will be launched over the next 12 months. Bugatti will enhance all six special Vitesses visually with design cues from the cars that its heroes drove. They would like to commemorate the renowned names which have played a crucial role in its history.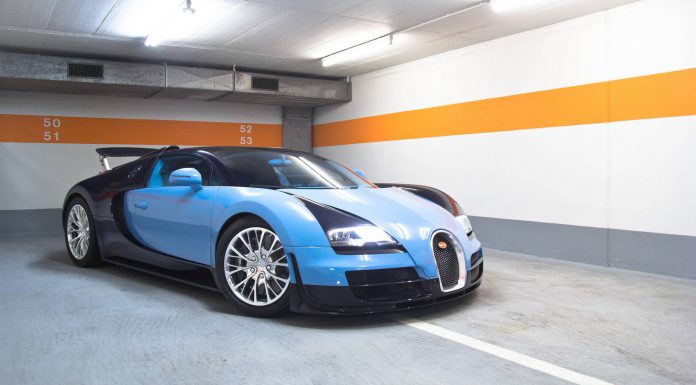 Special thanks to SEMCO GmbH for making it possible!