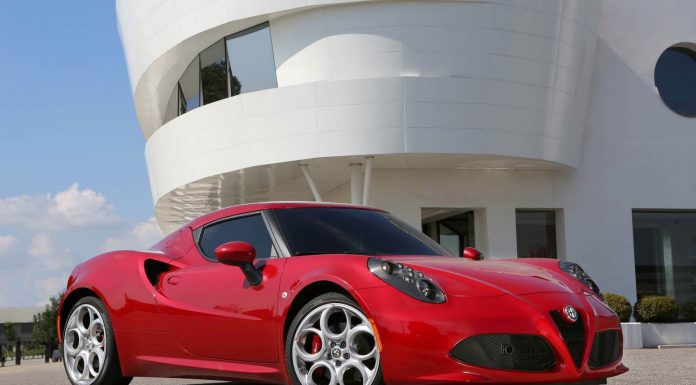 For any U.S. readers out there, you'll be all too familiar with the fact that the States miss out on a huge range of impressive cars which many other countries receive. What's more, due to strict safety requirements in the U.S, many other cars can't be legally driven there like the Pagani Zonda. The latest car to receive some dulling down for the U.S. market is the Alfa Romeo 4C.
The lightweight Italian sports car made headlines last year not only due to its impressive design and small 1.75-litre engine, but also because in European spec, it tips the scales at a mere 895 kg! That makes it lighter than the latest generation Lotus Elise and Exige Why is it so light? Well, thanks to the lightweight carbon fibre monocoque and carbon fibre body panels.
However, when sales of the Alfa Romeo 4C begin in the U.S. in the coming months, it will weigh 160 kg more than Euro-spec cars. Some of the new features to make the Alfa Romeo 4C road-legal in the United States include a beefed up carbon fibre monocoque, the addition of side airbags, an adjustable passenger seat, air conditioning and radio as standard. By comparison, the Euro-spec cars don't include those two latter features as standard.
[Via Jalopnik]