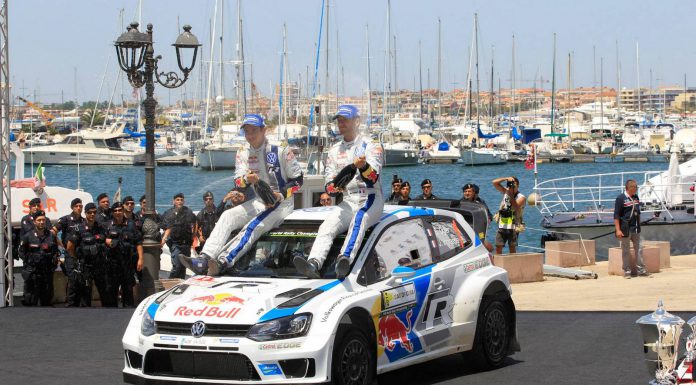 It was yet another success for reigning World Champion Sébastien Ogier at the Rally Italia Sardegna after he claimed his fourth win of the season with his co-driver Julien Ingrassia. This was the sixth round of the WRC 2014 season and it was their 20th WRC career victory. Teammates and arch-rivals Jari-Matti Latvala and Miikka Anttila lost time while changing a tire but were comfortable after finishing in third.
The team of Mads Østberg and Jonas Andersson finished in second driving a Citroën DS3 WRC. The VW team has seen numerous flawless victories with the VW Polo R WRC, claiming a total of 16 wins out of 19 starts. Out of those 16 wins, ten of them are consecutive. Latvala had tried catching up with Østberg on the final day but he ran out of kilometers. In fourth place was yet another VW car, the Polo R of Andreas Mikkelsen and Ola Floene.
Teams driving the Ford Fiesta RS WRC finished in a row occupying the fifth to eighth positions. Elfyn Evans and Daniel Barritt were in fifth, while Lorenzo Bertelli and Mitia Dotta drove their Ford Fiesta RRC to finish in ninth. Ogier leads the drivers standings with 138 points ahead of teammate Latvala who has 105 points. Østberg is third with 66 points. VW continues to lead the constructor's points with 227 in total ahead of Citroën Total Abu Dhabi World Rally Team who have 109 points.
Rally Italia Top 10
1. Sébastien Ogier/Julien Ingrassia
2. Mads Østberg/Jonas Andersson
3. Jari-Matti Latvala/Miikka Anttila
4. Andreas Mikkelsen/Ola Floene
5. Elfyn Evans/Daniel Barritt
6. Martin Prokop/Jan Tomanek
7. Henning Solberg/Ilka Minor
8. Robert Kubica/Maciej Szczepaniak
9. Lorenzo Bertelli/Mitia Dotta
10. Khalid Al Qassimi/Chris Patterson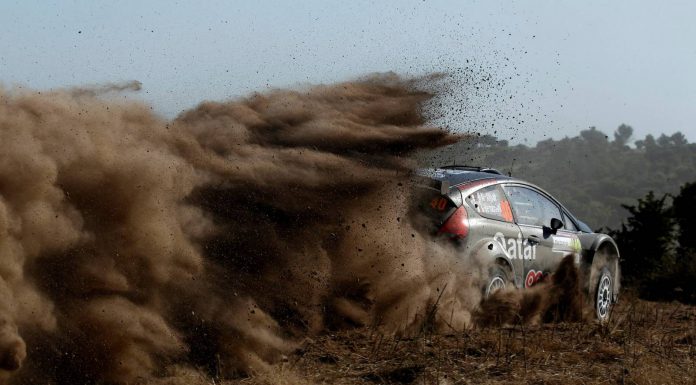 Drivers' Quotes:
Qgier:
It's not been an easy weekend for me. We pushed to the maximum during two days. The first one was really frustrating. Even though we were pushing we were losing time all the time and at the midday on Friday I was quite disappointed and was thinking maybe this weekend I would fight for a podium and maybe not more. Finally in the afternoon the conditions were much better and not so big disadvantage to open the road on this second loop so we climbed to the second place also thanks to many mistakes of a few drivers. Then after that we had more or less the same situation with Jari-Matti.

But still it was very hard to take back the 20 seconds we lost on day one because Jari is very strong and he's on a very good speed. We've got exactly the same car, which is a really good one and it's quite hard to make the difference. We had to push really maximum all the time. Finally he did a small mistake and got a puncture. I'm happy and finally we deserve this victory. I don't mean that he don't deserve it but I really did my best this weekend except maybe this last 45 kilometres when I relaxed a little bit more and enjoyed the side view in Sardinia.
Latvala:
I had to find the rhythm in the morning. I couldn't go there and give everything for the second place because I really need the points for the Championship and if I lose all the points here then Ogier is running away in the Championship and it's lost almost. I knew I couldn't afford any Superman things because I am not Superman. I just tried to stick on my own driving. When I got the rhythm the times were improving but we were running out of kilometres to catch Mads.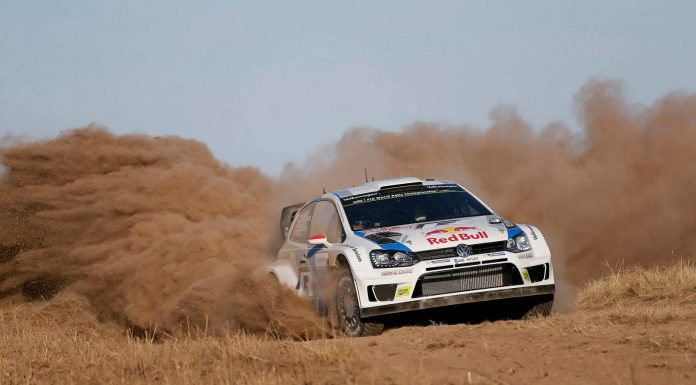 The next round will head over to Poland on June 26, which happens to be Kubica's home country! Some of the stages will also take place in Lithuania.