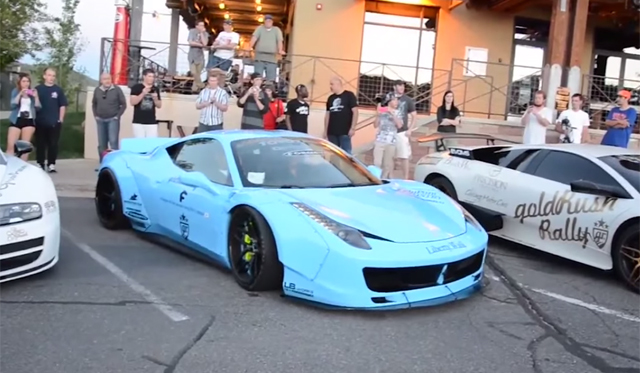 With Liberty Walk offering arguably the most ridiculous body kits on the planet for supercars and Armytrix offering some of the most brutal exhaust systems, when the two join forces, you can be assured that insanity will ensue. That is exactly what happened when the two created the epic widebody Ferrari 458 Italia first presented late last year at SEMA.
[youtube]https://www.youtube.com/watch?v=sV7tJaoA8m0[/youtube]
Since then, a stunning bright blue Liberty Walk 458 Italia appeared and it is currently participating in the epic goldRush Rally 6. If from a visual perspective the car isn't enough to get your heart racing, then hearing it rev surely will!